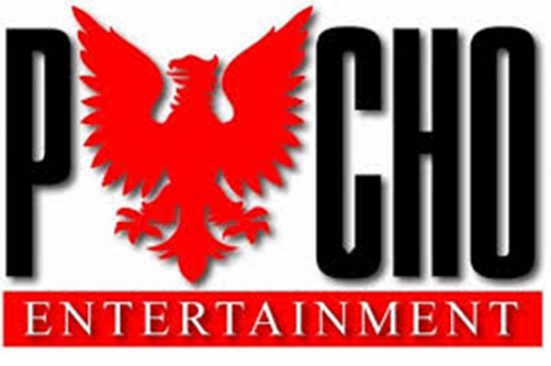 Music is an art and any artiste worth their credentials will tell you that they'll do anything to protect it. Sometimes that means changing camp to attract success. And so it seems the tides are ebbing towards Pacho Entertainment as the new go-to production house, with artistes jumping ship to have a piece of the cake. Josphat Thiong'o talks to the head honchos to find out what exactly they are doing right
RAPDAMU
Pulse: Why has there been a steady move by artistes from other labels to Pacho.
Rapdamu: It's because of the job we are doing plus the diversity, that is, not having one sound for every jam that we release. This way I think it's easier for artistes to make a choice because no matter the genre, we have the artiste covered.
P: Who are the artistes signed to Pacho, as we speak?
R: We have signed Timmy, Marya who used to be at Ogopa, Kenzo, Mendy, Starbiz, Chrystal, Krista, Shally as well as our partners, King Kaka and Frasha. Most people want the whole package when getting signed to a label.
P: That must cost a fortune?
R: It's not about the money, it has never been. The vision we have as a label draws the artiste in plus our work ethic speaks for itself. Once signed, the artiste will get their audio and visuals done by the label, or assisted by the label, depending on the contract. Marketing is also done by the label. So much is done for the artiste but some of it is confidential. We have seen other labels get overwhelmed with artistes that they are unable to handle them.
P: ...what makes you think Pacho will not suffer the same fate?
R: What people don't know is that Pacho has more than one producer, we have four producers namely Cedo the main producer, Jack, Starbiz and I. We cannot be overwhelmed because we are a team doing what we love. In fact, we are branching out to Tanzania and South Africa - we will be doing a press release on this in a few months.
P: Can you say you've penetrated the market enough to ensure you and the artistes get paid?
R: For a while we've only had two production labels at the top so for us to come up, it signals hope. Any other label can now have the confidence to push and know they'll succeed.
P: So, who owns the rights to a track, the label or the artiste?
R: It depends on the contract. If Pacho is the executive producer we own the track but if the artiste is the executive producer they own it.
P: ...and how do you split the money then?
R: Again, this also depends on the type of agreement between the artiste and the label.
P: What's it like working with such established artistes as DNA and Frasha?
R: Working with established artistes makes the work easier. I am humbled to have worked with Wyre, Nonini, Collo and DNA just to name a few; they listen to my ideas and do not dictate the creative process.
P: Sometime back your studios were broken into, were the perpetrators ever caught?
R: No, we didn't. Funny you should mention that because two weeks back we got robbed in Nakuru while working on a project there for the youth. But as I said, we always pick ourselves back up. The devil is a liar!
FRASHA
Pulse: Why did you settle on Pacho for your recent tracks?
Frasha: Pacho is the new Kenyan sound and it has three different producers who I can say are unique in their own right. It provides for a good working environment.
P: Are you saying that because you are a co-owner?
F: The majority shareholders at Pacho are Rapdamu and Cedo. I am one of the directors.
P: Are there any projects you are currently working on with the label?
F: I started working with Pacho three years ago and to date I have produced a lot of stuff. We first recorded a track titled Si Unajua with Rapdamu and Kristoff. I am also working on my solo album. Just wait and see how many tracks it has that are produced at Pacho.
P: Does this mean you are no longer working with Musyoka of Decimal Records?
F: Decimal Records are my cradle and the home of P-Unit so I will always go there. Musyoka is like the Kenyan Dr Dre and I will always produce tracks with him. He is in a league of his own.
P: In your view what has Pacho done right?
F: For those who know Rapdamu and the likes of Cedo and Jack on the Beat, understand how easy it is to work with the multi-talented Rap (Rapdamu). Rap is an artiste, producer and can be a dancer as much as he is a friend. This makes it easier for artistes to work with him. Pacho has a good track record.
P: Do you see the rest of your musical career taking off at Pacho or is it a short-lived deal?
F: I'm in Pacho to stay .This is forever, till death do us part. Pacho is family!
P: So, what should we expect from Pacho?
F: What do you mean? Pacho is on a roll and we release songs almost every day. We've got so many artistes signed and content is coming out fast and steady.