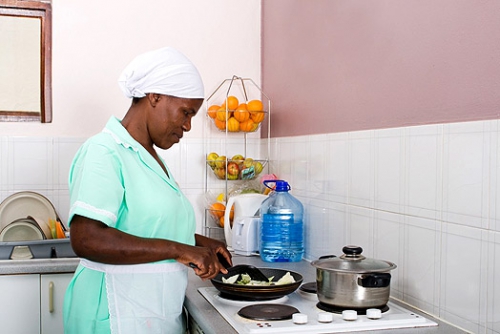 I've had three domestic managers (DM) in a 13-month period. If I listed all their shortcomings – real and imagined – the words would fill a book.
I have enough material to write a bestseller. Maybe one day I will. Yeah, why not? The Nanny Chronicles, I'd call it. And it would sell like illicit brew.
It would be available wherever books are sold and there would be loads of cash to be made.
Certainly much more cash than I paid my first two DMs. Both of them earned less than Sh10,000 a month.
I thought that was plenty, after all, I live in modest accommodations and have just one child. How much work could that possibly be? Besides, that level of pay was commensurate with their education.
Professionals, I reasoned, would attract a better package.
No one in the informal sector expects to earn much. It's the way of the world. Never mind that I was leaving my most prized possession in their care.
Forget the second-rate electronics. The well-used furniture and discarded mobile phones. The designer knock-off handbags and mitumba heels. The 20-bob spaghetti tops.
Forget all those material things. I was leaving my child in the care of women I didn't know well enough to warrant that responsibility. To make matters worse I wasn't paying them enough to care for their own families. If that isn't a recipe for disaster, I don't know what is.
Obviously, I was a saint. A model employer who went out her to make sure these people were as comfortable as possible. Bending over backwards to create the ultimate working experience. They, on the other hand, were below-average employees with above-average shenanigans.
Despite their bad attitudes and distinct lack of skill, I was housing them, feeding them and paying all their utility bills. If I loaded that amount onto what I was paying them, they would have been well above minimum wage. Well above it.
Possibly even in a tax-bracket. And everyone knows that KRA only goes after folks with money to waste on taxes.
Well, in spite of my best efforts and my well-meaning ways, they both left. Now I'm on number 3 and I've crossed the Sh10,000-threshold with this one.
A minimum wage is less about skill and more about preserving the dignity of workers.
Also, these women (and men) work to make a living. They are not doing us a favour by labouring from dawn till dusk, almost every day of the week.
They are working for a wage because they need the money, most often to support families of their own.
So for once, I agree with the Government. Acting Labour Secretary Raychelle Omamo this week gave legal notice that the minimum wage for domestic workers has risen by 12 per cent, from last year's Sh9,871 to Sh10,954.
Domestic employees will also be allowed a mandatory 48-hour break every week. Failure to meet these basic requirements can result in a 3-month jail term, a Sh50,000 fine...or both.
Naturally, there's been a hue and cry. Sample one social media comment: "Did you see what teachers are paid for educating your kids? Sh16, 000 which comes to Sh11, 000 after tax. Why don't we support those who truly do the donkey work and shape our children's future at an early age?"
Who are we kidding? Like it or not, you and your DM are co-parenting.
Don't be the ass who hires a donkey and refuses to recognise her work.
Julie is a Revise Editor for The Standard