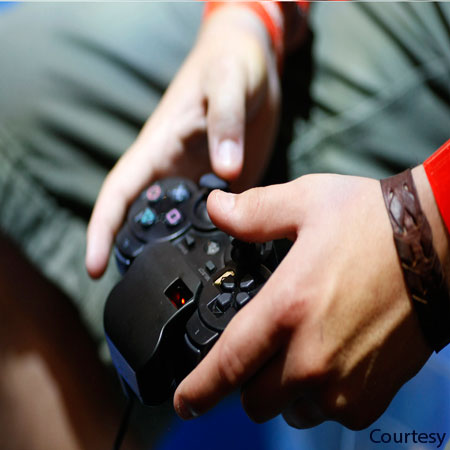 A man was found dead in an internet cafe after a spending three days straight on a marathon gaming binge.
It is the second time a man has died from excessive gaming in just over a fortnight in Taiwan
The man, known only by his surname Hsieh, was found slumped in his chair in front of a computer having spent around 72 hours playing 'combat' computer games at the cafe in Taiwan.
The 32-year-old had been spotted by staff and other customers lying motionless in his chair, but they all thought he was sleeping.
When a worker went to check on him, they were stunned to discover he was not breathing and immediately called emergency services to the cafe in Greater Kaohsiung.
He was rushed to hospital but pronounced dead shortly after he arrived.
The worker who found him told the Tapei Times: "Hsieh was a regular customer here and always played for consecutive days.
"When tired, he would sleep face-down on the table or doze off slumped in his chair. That is why we were not aware of his condition in the beginning."
Doctors who studied his body confirmed that Hsieh died from heart failure and ruled the incident was a "sudden death" brought on from "prolonged computer gaming".
Police chief Weng Chun-neng told the Tapei Times that cold temperatures and over-exhaustion from intense game-playing likely contributed to Hsieh's demise.
GHe said: "We advise people to get up and move around after every two hours of computer gaming. More patrols will be conducted to remind residents about the dangers of prolonged sitting and game-playing."
The death comes just over a fortnight after a 38-year-old man was found dead at an Internet cafe in New Taipei City on New Year's Day.
He died after five days straight gaming and police have revealed their frustration at other customers' lack of interest in fellow patrons' wellbeing.
A police spokesman said: "We went inside to cordon off the tables and had investigators there to gather evidence.
"Only then did the other patrons realise that someone had died, but they still showed no concern and kept playing their games. We were amazed at their nonchalant attitude."