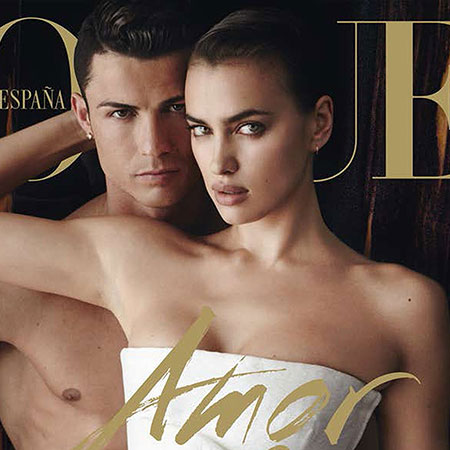 The Real Madrid star decided to end his romance with Russian beauty Irina Shayk when she refused to attend the party for his mother Dolores.
Cristiano Ronaldo dumped his model girlfriend, after she apparently refused to attend a surprise birthday celebration for his mum.
The football superstar, 29, spent New Year's Eve alone with his son when Irina Shayk decided not to attend the 60th birthday party.
The couple rowed and the former Manchester United star – this week voted the best player in the world, decided to end his romance with the Russian beauty.
Her relationship with his mum Dolores Aveiro and sisters Elma and Katia was at the centre of tensions, according to reports in Portugal.
Irina, 29, sparked speculation after she stopped following the Real Madrid star on Twitter.
She also chose not to attend the Fifa Ballon d'Or ceremony in Zurich on Monday when he was named the best player in the world.
Her boyfriend of nearly five years was joined on stage by his four-year-old son Cristiano Jr and Dolores.
He thanked his family, teammates and supporters but made no mention of Irina.
A source said: "Dolores wanted someone who would assume the role of mum for Cristiano Jr.
"That was not a priority for Irina."
Irina and Cristiano, who met on an Armani photo-shoot, have yet to comment officially.
Her PR claimed the model did not attend the Ballon d'Or because she had other commitments.