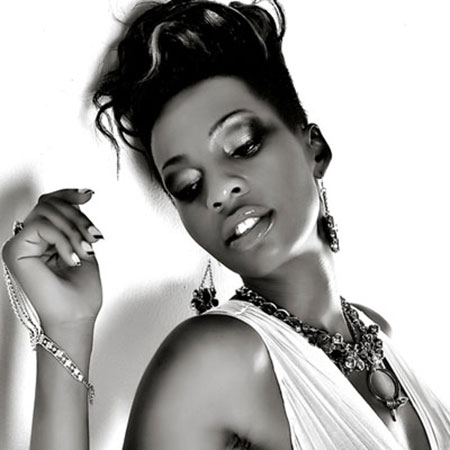 Ugandan singer, Cindy Sanyu insists her singing success is due to talent and not drugs   Photo: Courtesy
By Brian Okoth (@brianokoth2)
Cindy says her music career's success is all about talent and not drugs.
The "Sample Dat" singer on Wednesday night treated her fans to a very spirited post on her Facebook page saying that she credits her magnetic performances and song writing ability to talent and orchestrated skill, and not at any given time on drugs as believed by some circles.
"If someone can sing, write and perform beyond your expectation and ability, it's a gift, talent, skill…whatever, but not drugs." The 29 year-old mum of one concluded, saying; "I have never done a drug in my life. Stop already."
In her December performance in Rwanda, most of her fans were treated to a new blonde-hair look. Fans did not hesitate to hit her social media platforms asking her to "pull off that thing" or stop supporting her music.
The drama does not end there as she broke up with her Italian/Spaniard ex-boyfriend, Mario Brunette because he failed to propose to her after ten years of dating. She also accused Mario of racially abusing her. They have a daughter together. Mario on his part, hit back at Cindy accusing her of being a disrespectful mother and wife.
Weeks later, she hooked up with South African businessman, Kevin Muyiisa, who proposed but months later broke up making Phina Mugerwa, Kevin's ex-girlfriend, happy. Cindy and Kevin have since sorted their differences out, and are now happy together. She believes Kevin is totally hers by saying "what is mine will remain so unless of course I say otherwise."