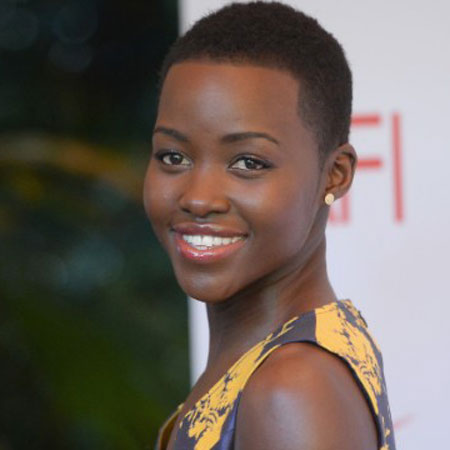 Before the likes of McDonald Mariga, Dennis Oliech and Victor Wanyama who are among the young Kenyan heroes doing Kenya proud on the international scene, there was one Joe Kadenge, arguably the finest footballer ever produced in Kenya.
And before Redykyulass and its successor The Churchill Show took over the comedy world on TV, there was Vioja Mahakamani, the courtroom drama show that is probably the longest serving local TV show in Kenya ever.
But that was then.
The Pulse generation may care less about the heroes and heroines of back in the day. Today, the showbiz machine has produced many new generation icons who seem to have inspired and/or changed the direction of an entire industry.
Mercy Cherono – The Golden Girl
She might not be a name in the world of entertainment but her great achievements in athletics at such a tender age seems to have inspired many Pulsers. Currently, the 23-year-old is probably the most memorable name in the world of athletics having won some of the biggest international long-distance races since her debut on the field as a junior back in 2007.
She holds this year's Commonwealth Games 500m title, the 2008 Commonwealth Youth Games and World Junior Championships 3000m titles and a number of World Championship gold medals just to mention a few. Down-to-earth and a jolly beautiful young achiever from a humble background... you must give it up for Mercy and her golden feet.
Caroline Mutoko – Queen of Radio
Having started her radio career over a decade ago when no one seemed to have much respect for radio presenters, Caroline created her own niche and quickly became a no-nonsense, straight-shooting radio host. She became the voice of many, bringing out touching social issues during her morning show and many times rubbing people in power the wrong way, thanks to her 'take-no-prisoners' approach to issues.
A prolific media personality, she inspired, recruited and mentored new talent to follow in her footsteps, giving endless talks to students and young women at different forums to become frontrunners in their field. Caroline gave local radio a breath of fresh air, positioned herself as a leader and now has a seat at the table with the high and the mighty in the land.
Lupita Nyong'o – Face of Film
In some quarters, the name Lupita Nyong'o is more popular than the capital city of Kenya. In fact, the 80s-born superstar is one of the most talked about film stars internationally. Yet as the Oscar award winner celebrates her international glory, only few recall her hard work and hustle back in the day when she started off in Nairobi as an actress. Hers is a story of hard work, endurance and an undying ambition that now has everyone in the film industry believing that their dreams, truly, are valid.
Churchill – King of Comedy
Ask any one in the comedy industry right now and you will understand why Churchill gets so exalted for rethinking and reshaping the comedy industry in Kenya into a multi-million shilling enterprise.
Having started off at the Kenya National Theatre as an amateur, Churchill was to later repackage himself as a brand, starting his own show and later creating the Laugh Industry, a stable that has been the breeding ground for tens of local comedians, besides being a source of employment for hundreds. Churchill made comedy make sense, money wise.
Kinoti Gatobu – Politics redefined
At 26, Kinoti Gatobu shocked many after he clinched the Buuri Constituency parliamentary seat to become the youngest politician in the land. But besides the age, it was his humble background that won the praise of many.
Having been raised by his auntie, he struggled through school only to reject three enviable job offers after university to work in his Kibirichia village as a primary school teacher on voluntary basis. For a young guy (whose grandfather was a squatter) to reject lucrative jobs and finally switch gears to serve people, he is to be admired.
Kevin Mullei – The gospel truth
The founder of Groove Awards and Mo Sound Events helped to create the current gospel industry, a booming industry whose players are minting more money than their secular counterparts. Just who would have ever imagined that gospel music would break into mainstream media before the Groove Awards were launched?
Through a well-choreographed plan, Kevin put together the first ever gospel awards in East Africa. Thanks to him, hundreds of gospel musicians and DJs have established themselves as business people...and the best is yet to come.