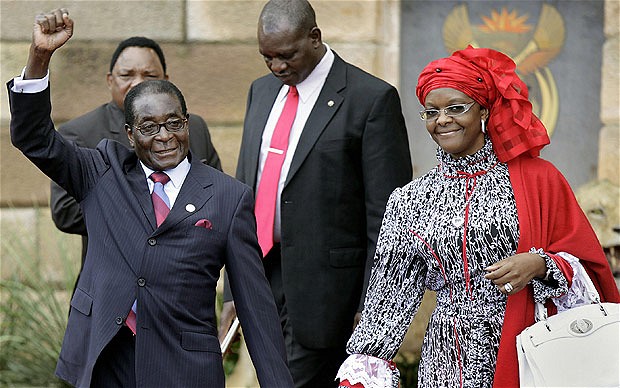 By May Jesaro (@KiptuiMay)
You will never guess what is buzzing in the worldwide media let alone with Zimbabweans about their 'oh so Grace-ful' First Lady.
The First Lady of Zimbabwe, Grace Mugabe, seems to be drawing attention from everywhere on her recently acquired PhD. But what's the big deal you would wonder? Grace, who is now dubbed 'DisGrace', was awarded a PhD in Sociology after two months of enrollment into the University of Zimbabwe.
President Robert Mugabe, her husband, who happened to be the chancellor of the university, capped his 'hard working' wife on her graduation last week. This would go on to add on her academic list having completed her first degree in Chinese language in 2011.
According to the state owned Herald Newspaper, her thesis was on the changing social structure and functions of the family which involved a study in a children's home.
Many Zimbabweans, especially the university students, seemed who have recently acquired a degree of outrage on social media but what can you do? Unless your one of the Mugabe's, your books will be your 'spouse' till you graduate.