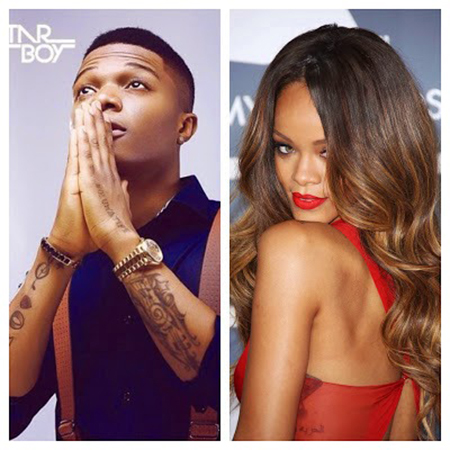 Rihhana and Wizkid (Photo: atrl.net)
Voted the "Sexiest Woman" at the 2014 Guy's choice award, Rihanna definitely knows how to take hold on the industry and reign supreme. Clearly, when she is not doing great music, she is walking in sheer outfits on the red carpet or perhaps in the most recent case, doing an African collaboration.
Word reaching us is that Rihanna recently did a collaboration with Wizkid, one of Nigeria's finest artistes and the music shall soon be rocking the airwaves. While many fans doubted the collaboration rumours because Rihanna is considered to be on a whole new pedestal, her social media posts brought forth assurance.
"@wizkidayo is amazing" she tweeted.
This was soon followed by tweets from Wizkid, who announced that he was excited to have worked with her and their fans should look out for much more. It seems that Nigerian artistes have stirred international recognition as more artistes like Chris brown, Rick Ross and Akon seem eager to land African collaborations too.