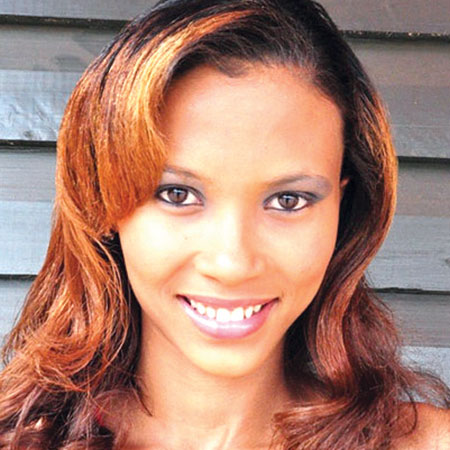 Former Miss Kenya Susan Anyango
This year's Miss Word Kenya are getting into the rhythm. After two months of nationwide auditions, the Ashley Kenya Limited Terry Mungai driven beauty with brains search finally hit the homestretch some days ago. From those selected models, Kenya will pick the finest who will eventually represent the country besides taking a one year reign like many memorable winners have done before
Cecilia Mwangi:
The year 2005 winner tops as the most agile crowned queen with her relentless effort to spearheads a nationwide campaign to eradicate jigger infestation in Kenya through Ahadi Trust Kenya where she has been the campaign's ambassador since. Over the years, she has helped change lives of many. Cecilia who is now a mother was named the anti-jigger campaign ambassador in December, 2010. Mention Miss Kenya anywhere and everyone will talk about Cecilia Mwangi, the ever charming beauty.
Yolanda Masinde:
In the history of Miss World Kenya, the name Yolanda Masinde will forever be remembered as this 2000 was the closest Miss Kenya ever to come close to clinching the Miss World crown. With such stunning body poise and rare glamour Yolanda hit the Miss Word stage in style making it to the very finals where many have always argued that she failed to get the crown due to her poor choice when she was asked to name her choice role model; to which she answered Mariah Carey, who was attracting negative publicity at the time. Apart from the blunder Yolanda vowed to dedicate her time in helping the children especially those orphaned by HIV/Aids virus. She still does.
Susan Anyango
Susan Anyango, was crowned Miss World Kenya 2011 at the age of 22 and is remembered for establishing the Cancer with a Smile Foundation. The organisation is dedicated to her mother and it seeks to create cancer awareness to people suffering from all types of cancers. She has graced many commercials since and she still gets heads turning wherever she goes.
Shamim Nabil
The gorgeous Miss Word Kenya, an aviation and media student, who was crowned in 2012 was the first Miss Kenya from the Coast in the history of the pageantry. Just like her predecessor Susan, Shamim was among the beauty queens who topped the final selection before the finals, that after being crowned the third top African model. She has since been working closely with the pageantry in grooming upcoming beauty queens.
Danielle Kimaru
Daniella was crowned Miss Kenya in 2001 and during her reign, she organised medical workshops across the country with Lupita Nyong'o who was then Miss Malaika. She was also the Face of Vaseline.
Marianne Kariuki
Crowned Miss World Kenya 2002, Marianne Kariuki made headlines then for her charity and community services. She also became the Face of Fair & Lovely during her reign as a beauty queen. Crowned at the tender age of 18, Marianne will also be remembered as one of the African queens to stage a boycott from the December 7 contest that was to be held in Abuja after a Nigerian court upheld a sentence of death by stoning on a Muslim woman convicted of adultery.
Fiona Konchellah
Fiona Konchellah, Miss Word Kenya, 2009, is remembered for her efforts to mitigate afforestation at Mau Forest. She was appointed the Mau Forest Youth Ambassador by the Mau Forests Restoration Interim Coordinating Secretariat.