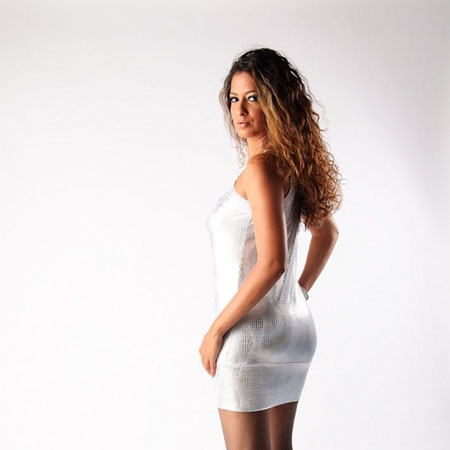 Eve D'souza may soon be travelling to Ibiza
Two of Kenya's most renowned personalities, businessman and Skyylux club owner Amor Thige, and radio as well as television host, Eve D' Souza, have been invited to attend the ultra-exclusive Ciroc Blue Stone event on the legendary island of Ibiza next month.
To be hosted at the glamorous Nikki Beach Club on the shores of this world famous party capital on July 10, the Ciroc Blue Stone brings together all the elements of an unparalleled celebratory experience.
A pinnacle of Ciroc's signature style of next-generation luxury, the Ciroc Blue Stone invites only the top artistes, celebrities, influencers and icons from around the world to attend this VIP celebration. As exclusive guests, Amor and Eve D' Souza's coveted inclusion on this ultra-exclusive list of stars signals Kenya's elevation into the club of world party capitals.
Amor Thige is Nairobi's leading businessman, trendsetter and owner of Kenya's hottest night club, Skyylux. Known for celebrating in style, Amor has become an icon in Kenya's party scene, setting the standard for luxury experiences in the region.
"I am excited to be travelling to Ibiza, an island which leads the global party pack, and Ciroc Blue Stone will be an unforgettable experience. I can't wait to represent Kenyan style in Ibiza!" Says Amor.
"It is an honour to be included in such an ultra-exclusive guestlist, and I feel that my inclusion signals Kenya's status as a global destination for celebrations of the highest standard," adds Eve.
While in Ibiza, Amor and Eve will be whisked through a four-day itinerary of luxury living, including premier hotel, restaurant and club experiences, before attending Ciroc Blue Stone, which will bring together the world's party elite for a celebration of an unprecedented scale.
Known for gracing the lips of the hottest celebrities in the world's premier destinations, Ciroc Ultra-Premium Vodka is the drink of choice for the world's most magnetic party provocateurs.