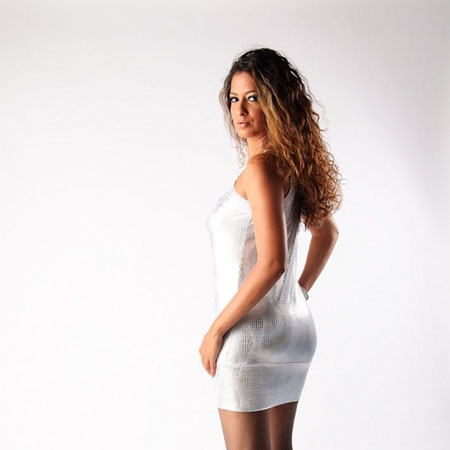 Eve D'souza is a Kenyan showbiz personality
Acclaimed as one of the most prolific showbiz personalities, Eve D'souza, the sassy but shy former radio girl has had her success story told over and over. However, there's more to the extroverted personality than meets the eye. Nine years ago in June 2005, Eve was carjacked and raped by two men. She shares with CATE MUKEI her big plans and how she has moved on from the horrific ordeal.
In showbiz circles, you have managed to stay afloat over the years. What's the secret?
I've always felt consistency is key to success, and when I joined Capital FM back in 2001, I was so excited and full of ideas and dreams. But I decided to pace myself to learn as much as I could first. With each New Year, I challenge myself to take on at least one new experience. Actually, I have a few exciting projects I'll be talking about in a months' time.
How is life after the unfortunate rape incident?
I honestly can say it's made me a stronger and more determined woman, but it showed me first-hand that nothing is put in your path that you're not strong enough to handle. I'll admit that to this day, I am very cautious about love. It takes a while for me to feel safe in the situation, but I think that's better in the long run anyway.
Talking of love, has your perception about men changed in any way?
Ironically, as soon as I was taken to hospital, the first few people I actually reached out to were all men from the then Code Red crew. Having them at my house together with my sister made me feel so much safer. Many of my close friends were and still are male (childhood tomboy habits). They are examples of caring and protective men. The reinforce my faith in mankind. Rapists are not in any way true representations of men, they are sick cowards.
A week after this incident, you went back to work, how is that?
Anyone who knows me will tell you that I'm naturally a very private person. I also hate pity. So when it happened, the last thing I wanted was people feeling sorry for me or asking questions, before I had come to terms with the incident. I went back on radio a week later and carried on like nothing had happened. Actually, radio kept me sane.
Were the offenders ever charged?
No. A few weeks later, the police called me up to see if I could identify the attackers. That whole process terrified me and for first time, I broke down and cried. But it wasn't them.
Would you say you have risen above the ordeal?
I feel extremely proud to have risen above a horrific experience and found the determination to move on. I continue to laugh, love and follow my dreams. Men who violently rape women, do so because they are pathetic and weak, and desperately want to feel they have some form of power over them.
Till the day I die, I vowed they would never have control over my life. I just couldn't let them break me. That was their intention. Furthermore, being in the media has taught me that some people can be unkind and say really nasty things about you in general. So, I learned quickly that opinions that matter the most are those of my family and friends.
Have you used your celeb status to condemn rape?
I have to be honest. Yes and No. I haven't done any public talks but mostly speak to women one on one, over the telephone and via email and Facebook. Many times, various women have stopped in public to talk about their experience privately. And it's been so meaningful to address their hurt and fears at a personal level. I never realised before how many women are struggling to work through the pain and get on with their lives.
What would you tell rape survivors?
Take all the time you need. Everyone responds differently. It took me years to finally open up. And it's important to know you're not alone. There are so many women from different walks of life who survived rape and abuse, and stand strong today. Don't ever let a man lower than the dirt under your shoes take away the purpose of your life. I believe I was born for one reason, to live a full life, a happy, successful amazing life. And there's no obstacle I can't face along the path to happiness.
In other news, you were TNA's communications manager during the last elections. How did you get the job?
It was surreal. Moses Kuria, Johnson Sakaja and Machel Waikenda gave me the tip. I loved the direction. We were all below 35 and everyone working at the secretariat cut across tribal lines. It was an incredible experience and a wonderful team.
Word has it that there was bad blood between you and your former employer Chris Kirubi? Were you really 'escorted' to the lifts?
That is water under the bridge. Kirubi was always so kind to me, but toward the end we didn't agree on certain radio elements and I decided it was time to start Moonbeam Productions and focus on the next phase of my life. I resigned. And Gaetano (Kagwa) resigned immediately after. Kirubi didn't take it very well. A year later, I reached out to him and we had a very sweet heart to heart and finally cleared the air.
You are very quiet about your love life. Are you seeing someone?
Like I said I'm a very private person. I'm not quite the 'fall in love and flaunt it in everyone's face type of girl. I'm a little hush hush even with my own family! I think I'll only open up on my love life when I get married.
What would Nairobians be surprised to find out about you?
Well, that I trained as a teacher for English and Literature in English at Catholic University and even did my teaching practice at St Mary's School, Nairobi.