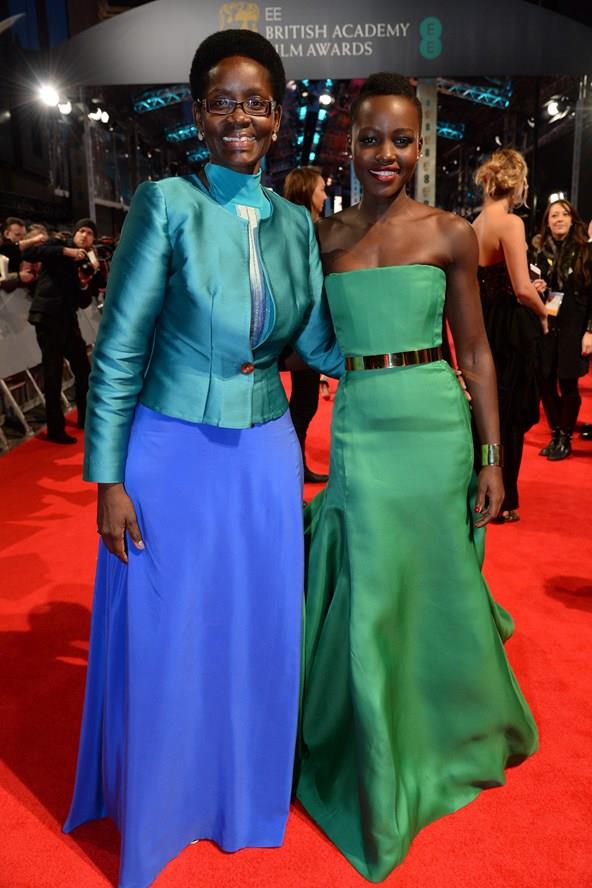 It went viral on Sunday 16th February that Lupita Nyong'o was looking beyond gorgeous in a green Dior gown on the red carpet at BAFTA Awards. It goes without saying that she made the best dressed list right up there with Brangelina. However, this writer wishes to draw attention to her mother, Dorothy Nyong'o, who accompanied Lupita to the award ceremony.
Not only was Dorothy Nyong'o looking elegant , she stepped out in the well-known Kenyan designer label, Kiko Romeo Africa. In shades of blue, the jacket and halter neck gown ensemble was both fashionable and timeless. It was such a perfect fit that it was like an extension of her personality. The rest of Africa's fashion community is claiming this milestone for example in this article by fashionGhana.com.
Anne McCreath, the head designer and founder of the brand was quite ecstatic about seeing her designs on the red carpet. She says that she sent the outfit to Dorothy Nyong'o upon request. She also tries her luck whenever there is an A list celebrity in the country.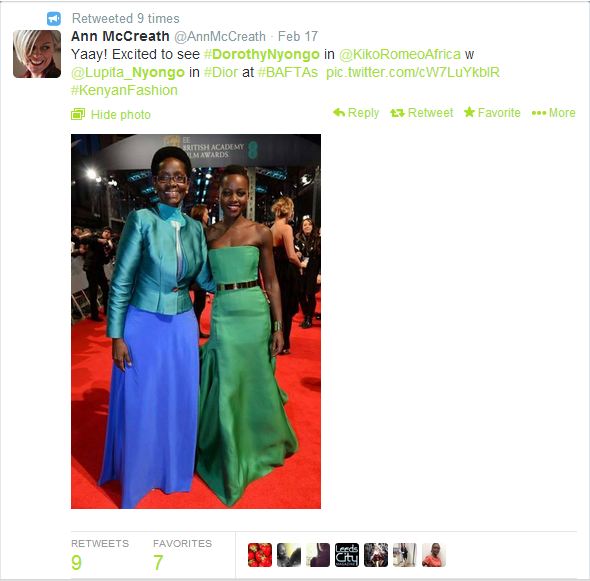 It is a big step for African designers as whole and will go a long way in opening up global red carpet couture to them.
However, one wonders if African designers can perpetuate the practice of sending their luxe designs to A listers as freebies and forego the money for the publicity.  And do you think this will translate to actual sales?
Tweet me: @KrystalMidega
PHOTO CREDIT: fr.eonline.com