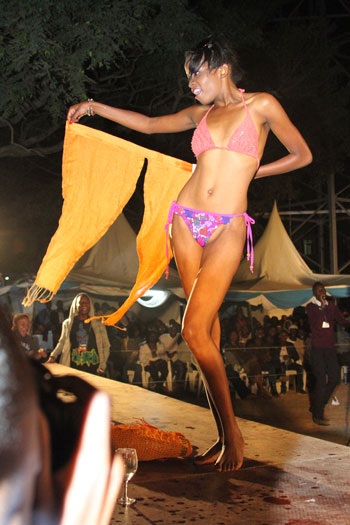 Business in Nakuru town was disrupted temporarily after the public mistook a modeling event for pornography filming. An angry mob stormed the building where the models were parading bikini garments to flush them out thinking they were engaging in vices.
Security guards at the building raised alarm when they discovered clothes belonging to female scattered on the floor of one of the rooms and the models in bikinis sashaying around the room.
A commotion ensued attracting a huge a crowd outside Prime Plaza along Mburu Gichua Road but quick action by police on patrol resolved a situation that would have otherwise gotten out of hand. A representative of Mayscarse East Africa David Mwangi explained the models had been hired for a local magazine.
"There was a misunderstanding but that has been sorted out. May be residents are not used to such events," said Mwangi.
- Standard Digital