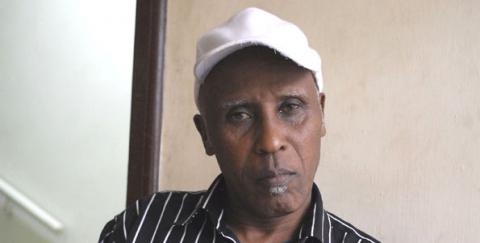 John Kiriamiti [Image:spla.pro]
Sensational crime mastermind-turned-author and reformist John Kiriamiti, has denied ever getting a warning from Kenya's most dreaded cop, Patrick Shaw, during his days in crime — as it is widely believed.
"It is true that (Patrick) Shaw was a board member in my former school (Starehe Boys' Centre) and he helped me once during my first arrested after which he took me back to school. However, we never met during my days (in the street crimes) as it is alleged," Kiriamiti clarified on Saturday, during a ceremony held to launch the upcoming My Life in Crime film, a blockbuster movie based on his three classic real experience crime series novels.
"I will be playing a role in the movie and I am glad that my books have evolved into a film. If I never went to prison, probably, I wouldn't have advised and helped as many people as I have done to date," added the author who now runs a rehabilitation center for street urchins also manned by his daughter Ann.
"My Life in Crime is a Kenyan story and I urge you not turn it into an American blockbuster movie," he warned.
-By Stephens Muendo