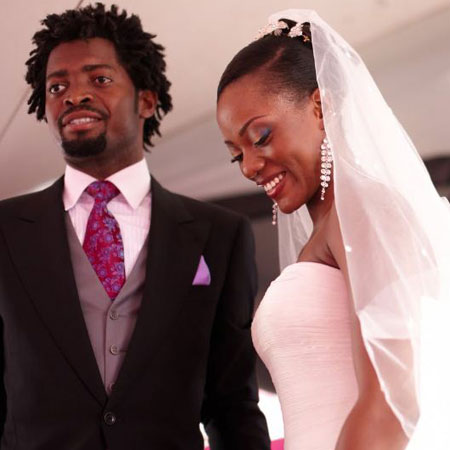 The comedian will celebrate his third anniversary in Kenya. 
By Cate Mukei
Basket Mouth, who will be headlining the Night of a Thousand Laughs, will celebrate his wedding anniversary on November 8 with his wife Elsie.
"I will be coming with my wife. We will be celebrating our wedding anniversary, the comedian said in an email exclusively sent to Heads Up.
He also spoke about skipping Eric Omondi's King of Comedy gig citing 'constant shifting of the date and tacky contractual obligations
"It's not in my character not to honour contractual obligations just as I will like people to keep theirs too. He knew a month ago that I wasn't coming for his show, so I wonder why he still went ahead publishing my name as his headliner," he said.