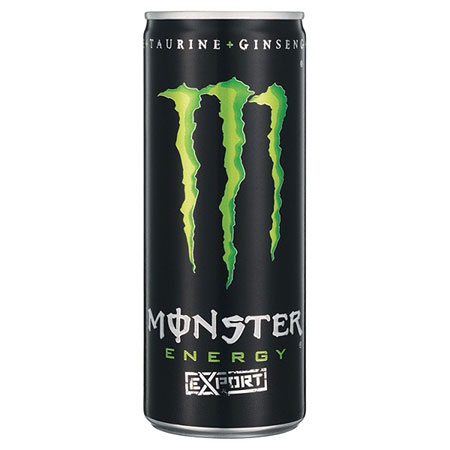 [email protected] @DavidOdongo
According to a story published this week by the Daily Mail, Monster energy drink could lead to seizures, mania, stroke, sudden death or a fatal heart attack.
The energy drink, being sold at Sh200 is popular with the young in Nairobi, especially teenagers.
The UK family of a 14-year-old girl who died after she drank two of the beverages is also suing the makers of Monster, an energy drink with the caffeine equivalent of seven cans of Coca-Cola.
There is growing alarm
In December 2011, 14-year-old Anais Fournier died of "cardiac arrhythmia due to caffeine toxicity" after drinking two 710 ml cans of Monster Energy drink.
With some cans having 13 teaspoons of sugar and the equivalent in caffeine of two cups of coffee, there is growing alarm over what these drinks are doing to the young body and brain.
According to another article in The New York Times, five people may have died over the past three years after drinking Monster Energy, according to incident reports recently released by the US watchdog, Food and Drug Administration.
In the Daily Mail article, Jenni Weaver was baffled by her 15-year-old daughter Gina's mysterious symptoms. "She started having really bad stomach cramps," says Jenni. "She was suffering headaches, too. I was so worried, but I couldn't work it out and neither could our family doctor."
In March, the pain got so bad that Gina, 15, had to be hospitalised and given morphine.
Three or four cans a day
"The doctor couldn't establish what was causing it, so he asked Gina about her diet," says Jenni.
"She had a normal diet, but then she mentioned that she drank the energy drink Monster. She admitted she drank about three or four cans a day, which she was buying on her way to school.
"The doctor told her that she had to stop. Gina followed the doctor's advice and the stomach pains and headaches have ceased."
Gina was drinking up to two litres of Monster a day, which is around 640mg of caffeine – the recommended daily limit for adults is 400mg.
A 2011 study in America reported on a number of cases where excessive caffeine consumption in energy drinks had been associated with effects such as "seizures, mania, stroke and sudden death".
Monster is distributed in Kenya by Wines of the World, one of the leading forces in the alcoholic beverage market.
Was taken to bed
When reached for comment by The Nairobian as to whether the company has raised awareness among consumers about over consumption of Monster, a Ms Ann from the marketing department said: "Anything we communicate to consumers usually come from the head office and all the information about the drink is available on the head company's website." 'Kui', a waitress at Extreme Pub and Restaurant in Embakasi said the drink is a favourite with teetotalers.
"Most people who join their friends but don't drink prefer to take Monster. They drink three or four cans the whole night. I didn't know too much of it is bad," she says. E-mails to Kenya Bureau of Standards regarding Monster weren't replied to by the time The Nairobian was taken to bed as the switchboard operator could not transfer us to the specific department, but asked that we book an appointment to see the director next week, (February 10-14).
Related Topics