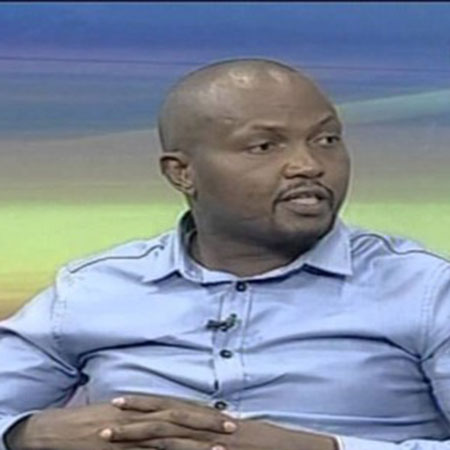 A diehard defender of President Uhuru's ruling party has come under fire for a comment he allegedly made against an activist.
In comments on Facebook, Jubilee strategist Moses Kuria called an activist 'openly homosexual Mhindi'.
Kuria wrote that he regretted taking part in a debate with three activists on a local TV show.
This was after their discussion turned into a shouting match generating so much debate on social media.
Most people on Twitter and Facebook criticised his statements on the show. And Kuria responded by posting the comments that generated a backlash especially form the gay community.
He said: "Friends, I have read your comments about last night's The Trend  with Larry Madowo (NTV's talk show host). For the record I had initially declined the invitation owing to the unserious nature of the panel. Then Larry told me he had invited Dennis Itumbi (State House head of new media), who had agreed. I knew that Dennis as a government official was walking into a den of dirty cats. I thought it was better to attend and fight it from there. As we waited for the show we engaged in a pre-debate. I texted Larry and asked him to excuse me because I was certain that Betty Waitherero, Boniface Mwangi (activists) and that other openly homosexual Mhindi (Shamet Patel, an activist) were high on weed and it was obvious. He asked me not to walk out but to call them out on air. I agree with you that participating in the debate was not a good idea and I apologize to you all unreservedly."
Gay activists reacted angrily to the post on social media.
He was further accused of discriminating against Shamit Patel, a Kenyan of Indian origin.
Shamit expressed his disappointment on Twitter: "Hey @LarryMadowo, tell @HonMosesKuria that I'm an openly heterosexual Kenyan who drinks Tusker! cc @bonifacemwangi".
"The context in which the word "mhindi" was used was discriminatory. It was pejorative," read another tweet on his @just_Sham_it Twitter handle.