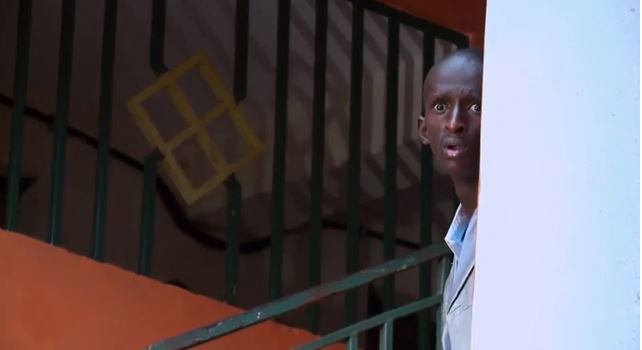 It will be a sad day for comedian Njugush tonight as his heart is broken by the village beauty, Njambi.
Njambi aka Miss Babes is the 'enlightened' mboch who only rocks designer wear from Doris and Gavana or Rui Vuton. She is allegedly getting her designer clad from her employer's husband.
Njugush is the resident MaliMali vendor who has to deal with rogue dogs and city council officers in a bid to make a living. He also happens to be the village romeo
Truphena is the house help who drives her employer crazy by eating everything in the house. She dreams of opening a posho mill so that she never has to sleep hungry.
Kalekye is Njambi's best friend. She works for Nyina wa Kivese in house number 7. She is probably the most rational one in this crowd.
Awiti is the village hell raiser.  She is cunning, loud, violent and has the physical presence to back her up. She is however committed to feeding and taking care of her boyfriend Njugush. Awiti works for Mama Sharon in house number 10.
During the first episode of Real Househelps of Kawangware, we saw Njuguna, fall head over heels for Njambi from the moment he saw her.
This is despite Njugush having Awiti as his girlfriend who will bulldoze any other house help trying to get to her man.
The first episode ends with Njambi asking a dumbfounded Njuguna to come visit her.
In the second episode which airs tonight at 7.30pm on KTN, Njuguna will be heartbroken to see the new love of his life in the arms of another man.
Meanwhile, Kalekye will be professing her love for the village photographer.
Watch the promo here