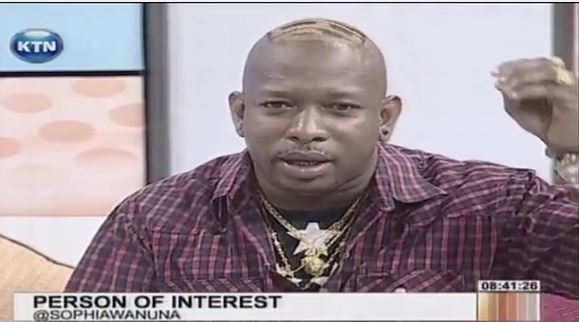 Senator Mike Sonko is known to take full advantage of the limelight. He has been seen shouting, screaming, punching and even cursing on radio.
Yesterday's Morning Express show on KTN was his stage and he did not mince his words. His message, "Kidero is a thief!"
While the viewers were left gasping at such a bold allegation, the senator had mountains of paper with him that he termed as proof.
But lets take a step back to where it all started. When he was asked about his relationship with Nairobi Women Rep Shebesh, Sonko professed his past love for her. "We used to be so close, she was like my sister," he explained.
However they are not so close after the Kidero and Shebesh debacle.
After the two leaders caused a scene of cinematic proportions to the country, many expected Sonko to come to Shebesh's defence. After all they were each other's hearts.
But Sonko chose to be unpredictable by remaining neutral. He is remembered for his famous proclamation, "Nairobi is bigger than Shebesh and Kidero!"
That marked the end of a love that had coloured the city of Nairobi.
And the good senator was not done with Kidero. "What Kidero did to Mumias cannot be done to Nairobi," he continued, "We cannot raise the county revenue by punishing the citizens!"
Sonko was on a roll and asked for three hours to support his allegations after the time on the show ran out.
He also reveals why he went to prison.
Watch the explosive video here