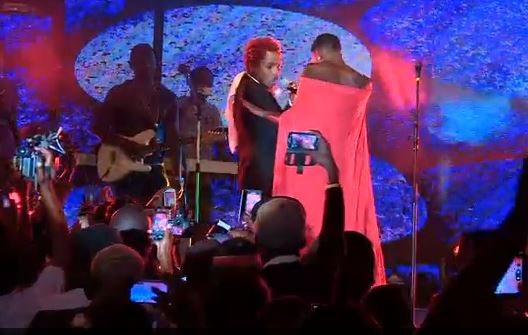 Lupita look like steps out in style    Photo: Courtesy
Eric is by all means witty enough to crack ribs continuously for an hour plus! And last weekend he did exactly that at the Carnivore where he hosted his impeccably ribs cracking one man show "Untamed".
His show posters which portrayed his skinny self as a well-built gentleman with finely worked up abs left fans in stiches as everyone complemented his photographer's Photoshop skills, but that was not the only surprise up his sleeve.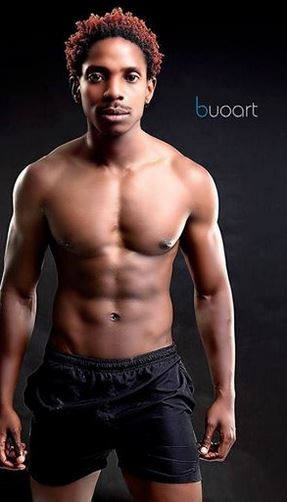 Eric Omondi transformation
Thanks to Lupita Nyong'o's Oscar buzz, Eric Omondi did the unconventional by "flying in Lupita to attend the show as well as thank the fans".
Now, we all know that Lupita is too busy with her Hollywood schedule, but Eric Omondi was on that 'fake it till you make it tip' and for that reason, he had to get a Lupita look alike by all means.
Donned in a red show stopping grown identical to the one that Lupita stepped out on the red carpet in to instantly become a fashion darling, the lady look alike who seemed to have done her rehearsal flawlessly smiled and waved, then gave a short heartwarming speech.
Most of the audience members could have bet that it was Lupita, safe to say that Eric tried the unthinkable and succeeded at it.