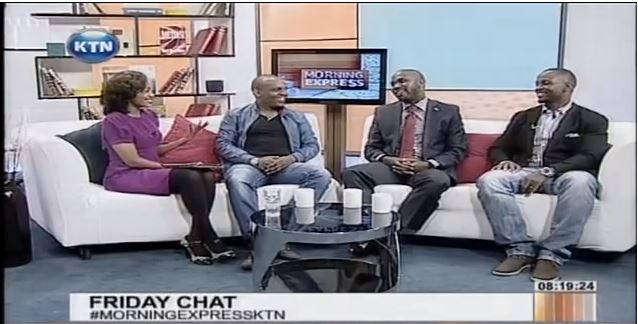 Weaves has always been a touchy subject for many men. While some don't mind the idea, others are resolutely against these foreign accessories. Not to be left behind, the KTN men had a few thoughts on this prickly issue.
Last Friday, Sophia Wanuna hosted KTN's Ben Kitilli, James Smart and John Allan Namu for the Friday Chat on Morning Express.
In an engaging discussion, the men opened up about their thoughts on Valentines, their families and the most important one…weaves!
Also there was the mystery that is James Smart's African name.
View It all here