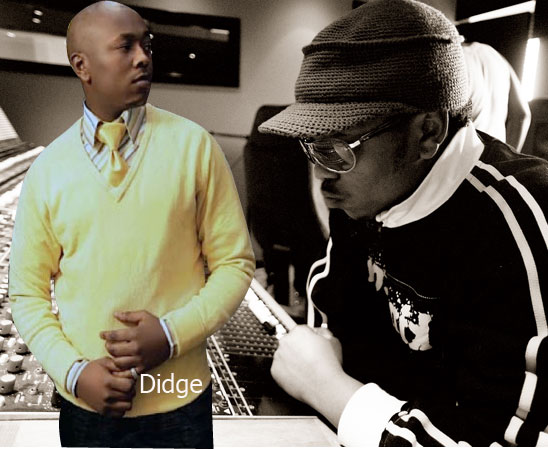 PHOTO:COURTESY
About ten years ago, Max Nyamote, aka Didge, came onto the scene with a different approach to music.
He was a breath of fresh air from the kapuka that had become the norm in the music industry. His mellow voice got ladies loving him, and his show on Easy FM had a major following.
But Didge has been underground for some time.  How does he get the bacon for Ailah, his lovely daughter? Is it true that he hooked up with a sugar mummy who is 'keeping' him?
"Well, the lady being talked about does pay my bills… as one of my clients, that is," Didge says.
 He is a shareholder in an up and coming branding business, Eylanstar Company, and the boss of the security company in question is one of his many clients.
 "I know the CEO as a friend, mother and great inspiration to me and my business. It is unthinkable that I would have a romantic relationship with her; my baby mama would kill me if she heard of anything like that," he says.
According to the singer, he has been friends with the daughter to the CEO for years. When he found out that her mother had a thriving business, he was quick to tell her about his branding company, and he eventually got to have the company as one of his clients.
"She believes in me, supports me and trusts me with her company brand. Therefore, I get a lot of business from her, nothing more than that. Besides, I even know her husband. Why would l embarrass myself like that?" he poses.
Didge's firm is involved in re-branding, marketing and advertising. So does this mean that music is in his past?
"Music has always been alive in me. Even if I had 200 singles and no one called me for a show, I would still sing, as long as I had a voice."
Before moving into his new venture, being a musician had become frustrating to Didge. He felt that his hard work was all going to waste as other people were reaping the benefits.
The singer says his record label was not doing enough to distribute his music, and even after spending more than Sh600,000 on producing his album, his fans could not access it. This broke his heart, and he decided to take some time out.
However, he is now excited to get back onto the scene, even knowing that he has been out for a while, and that the response might not be as before. This was evident when he released Long Distancing, which did relatively well.
His new album is inspired by his experiences in the industry, and life in general.
"Previously, I was hyped. I was told I was the best, but in reality, I was just good enough. I was spoon-fed and knew everything was being handled by my management," Didge lamented.
 He is now ready to take it all back; his music and his fans. In the album, he will be apologising to his fans sorry for being away for long.
"Music was my girl, but she let me down. However, I am on my way back, and ready to make it up to my fans," he says.
Easy FM let Didge go in 2009, but no one really knew why. Pulse got this exclusive: Didge lost his son at that time, but did not let the management know. His show had a lot of listeners and sponsors when all was good, but when he was bereaved, he could not keep this up.
"Losing my son was difficult. I would not wish something like that on anyone. Bereavement is sad and difficult. Even when you heal, the emptiness is always with you," he told Pulse.
His daughter, Ailah, who is his pride and joy, is also his new source of inspiration. His love for her has breathed new life into his music, and we should look forward to two videos, as well as a TV show that he is working on.