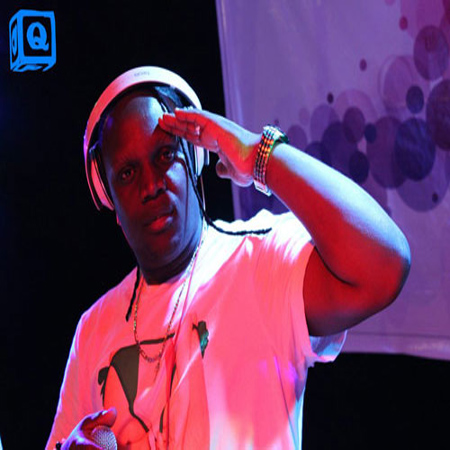 Kriss Darling at a previous show.      Photo: Extreme Photography
One of Kenya's leading entertainment firms, Dohty Family's CEO, Kriss Darling came out to distance himself from Saturday's Tarrus and Alpha Concert debacle while sincerely apologizing to the fans.
In a carefully and strongly worded statement, Kriss Darling clarified that his firm, Dohty Family, was only contracted to provide DJs for the evening and an emcee, who was kriss darling himself. Other matters that involved the artists were not their responsibility. They fulfilled their part and had no control whatsoever on what the promoters were doing with the artists.
He made it clear that Dohty Family is not interested in dealing with promoters who do not have the fans' interests at heart.
Here is the statement:
First I KRISS DARLIN on behalf of DOHTYFAMILY would like to apologize to all our fans and friends for the turnaround of events on Saturday 15th night at KICC.
We, DOHTYFAMILY, were only contracted by the promoter of the TARRUS RILEY & ALPHA BLONDY,  Big Tunes Festival Kenya,  to supply DJ's (DOHTYFAMILY djs) and an Emcee to host the event (KRISS DARLIN).
As such we were not responsible for the event logistics and the subsequent NO SHOW of the main artists.
As we are looking forward to the OFFICIAL STATEMENT from BIG TUNES, we would like to state that the DOHTYFAMILY is DISAPPOINTED with the turn of events.
It is not in our interest to be associated with PROMOTERS who do not have the interest of REGGAE MUSIC and its FANS at heart....we sincerely apologize to all who came out.
Regards
Kriss Darlin & Dohtyfamily..
Meanwhile the concert promoters gave their weak press statement explaining why the concert failed. Read it here