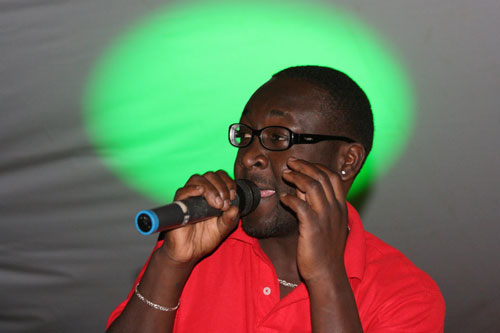 1. As part of the group known as Pirates, their first recording comprised six songs among them the popular Jo.

2. At some point, he was named King of Collabos having worked with Amani, Patonee, the late K- Rupt and E- Sir, Nameless, Collo, Kleptomaniax, Habib and Sanaipei Tande just to name a few.

3. He first met the late E-Sir in 1998, as a Form Three student during one of the school rugby games.

4. He lived in Kyuna next to Spring Valley and Ngumo before moving to 'celebrity hood' South C.

5. He is among the few artistes who recently signed with Mdundo scratch cards.

6. He is inspired by the late Tupac Shakur.

7. His first gig in 2000, was a leavers' bash organised by Insyder magazine at Splash.

8. His first nickname was Aduda.

9. His Natafuta video won him a 2004 Kora Award for the Best Male Artiste in East Africa.

10. While in school, he participated more in sports and spared little time to write short lyrics that would be used to cheer the school rugby team during competitive school games.
-Compiled by Caroline Nyanga