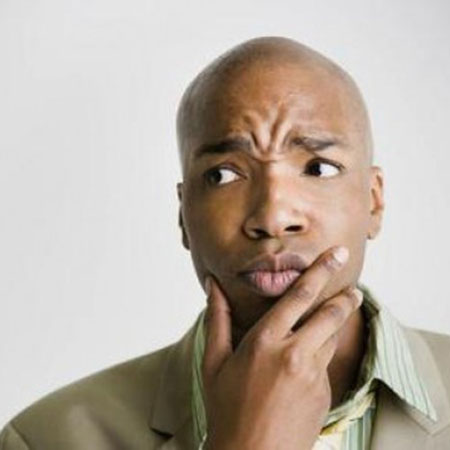 There comes a time in marriage or in the course of cohabiting relationship when a man has to sleep out without notifying his wife. Sometimes, the reasons given are legitimate. In a few cases, they are award winning lies that can earn one an Oscar if neatly condensed into a movie. But in most cases, they are mere excuses that never add up.
Fresh from his scintillating triumph in the 1988 Olympics in Seoul South Korea, Robert Napunyi Wangila relocated to the United States of America. Considering he was — and still is — the only Kenyan Olympic gold medal winner outside athletics, and the only boxer from Sub-Saharan Africa outside of South Africa to have won Olympic gold, his death in 1994 sent shock waves across Kenya.
As Kenyans were mourning the death of the legend, a married man by the name Peter Okinyi attempted to use the death as an excuse to spend a night at his mpango wa kando (secret lover). Unfortunately, his strategy backfired and almost cost him his marriage.
Apparently, on the eve of the arrival of Wangila's body, Okinyi never returned to his matrimonial home. And when he arrived early the following day, he bumped into his wife seething with rage at the doorway. Hands akimbo, she demanded to know where he had spent the night.
Sly as a fox, Okinyi put on a gloomy face and began to sob and whimper making as if to wipe tears off his mournful face. And with a joyless tone in his voice, he began explaining how he, together with hundreds of other mourners, had braved the drizzly night at Jericho Estate in Nairobi viewing and mourning the late Wangila whose body had landed from the US on that day.
SWALLOWED THE LIE
Luckily for him, his loving wife swallowed the lie and, in fact, embraced him and planted a few loving kisses on his forehead before welcoming him home. Unfortunately, the lie didn't stick. Okinyi's wife got shock of her life — and almost fainted — when she heard her colleagues at work agonizing about Wangila's death and discussing why the arrival of his body had been postponed.
"Oh Wangila, this boy died a bad death. Ati a mzungu hit him on the head during a boxing match in what experts call technical knockout. Why kill someone in the name of sports? And why have they delayed the arrival of his body?" Okinyi's wife overheard one of them agonising and musing.
That the arrival of Wangila's body had been postponed, shocked Okinyi's wife to the core. What's more, her colleagues even showed her a newspaper headline to prove the same. Back home that evening, the drama that ensued is the kind of stuff tragic comedy is made of. The marriage was on the brink of collapse and she even packed and almost left were it not the timely intervention of relatives who quelled the acrimony.
The matter culminated into a 'cold war' of sorts with Okinyi's wife sulking and refusing to talk to him and cooking for weeks, and even denying him 'the other matrimonial food'.
DRESSED IN GIRLFRIEND'S PANTIE
A tale is also told about Mr Githinji who after sleeping out — obviously at his girlfriend's place, in his clumsy haste to dress up, forgot and put on his girlfriend's underwear. Upon arriving home the following morning, while still tipsy, he gently opened the door and tiptoed to the loo. To avoid waking up his wife with noise, he peed on the sides on the toilet bowl and tiptoed to the bedroom, perhaps with the hope that he would gently slide in bed without his wife noticing.
Just when he was undressing to get into his pajamas, his wife, using a bed switch, put on the light. The image of her husband fumbling to pull down a female underwear threw her in uncontrollable fit of laughter, never mind she had been boiling with anger and spoiling for a verbal combat. However, that Githinji had provided early-morning comedy to his wife, did not let him off the hook, just yet.
His attempts to explain how he had been arrested on his way home the previous night didn't help. His white lie that cops arrested him and because he had refused to part with a bribe, they took to patrolling with him around town the whole night as punishment fell on his wife's deaf ears. She confronted him and grilled him until he confessed. His wife, afterwards, gave him cold treatment and threatened to divorce him till he apologised, changed his philandering ways and even got born again.
In most cases, after nocturnal hanky panky, the testosterone that misleads most men to spend the night out disappears in the morning as reality dawns on them that they left a wife or live-in girlfriend at home. It never helps that the previous night she had called no fewer than hundred times and left tens of "Sweetie uko wapi?" kind of text messages that were, of course, ignored.
FURIOUS WIFE
Once the Dutch courage vacates, the sober individual is hardly equipped to deal with the wrath of a furious wife who was stood down the previous night. Never mind this is after she had prepared a sumptuous meal for the bugger. After such a disappointment, coming up with ingenious alibis is inevitable. Given smart phones hardly sustain power to last a night, should the phone be off, the simple and understandable explanation is "it went out of power" to which the wife will often interjects "you should have used any of your friends phones." That is always met with a blank stare or an unconvincing explanation that all phones went off.
The first time Andrew Ogachi arrived home after a night out, he went straight to bed and slept without uttering a word. When he woke up mid-morning and his wife confronted him, he put his finger above her lips and spoke in a commanding and scary tone. "Woman, be thankful that I came back in one piece, don't ever ask me about it!" her persistence was met with sterner warnings and he bluffed that he will beat her up. She gave up, much to his relief. Andrew had spent the night at his mpango wa kando and had no explanation before he decided to just offer none.
"I believe she thought my life must have been endangered so badly, she actually empathised with me. She still asks me, and my answer is always, "don't you dare remind me of events of that fateful night."
THREATEN WIFE
Andrew has the rare privilege that he can pull rank on his wife. He is a cop after all. For other men, more so the henpecked types, they always need a better-contrived excuse for staying out. For Antony Katana, a sales person with a leading bank, he offered an incredulous explanation that the wife hardly bought.
"I told her that I had been locked in the club's toilet where I had blacked out. I had to wait until the morning shift of workers came in to open for me," explains Katana.
"She had no option but to accept that explanation. I was still drunk and had come home deliberately unkempt so that she could believe the story," offers Katana, amid a chuckle.
However, nothing like invoking the name of the boss can calm down a fuming wife. Jacob Okech has ever told his wife that he was drinking with the boss and the boss blacked out and he had to ensure he got home safe. He then had to spend the night at his place to make sure he woke up right. Luckily for him, the boss's love for beer is legendary.
"She had to believe it and fortunately, she could not call the boss to confirm the excuse. It saved me," says Okech.
"Besides, I told her I was trying to be good so that he could consider me for that job promotion that I have sought after for a long time. No wife can oppose such a noble idea. Believe me," chuckles Ongech.
In some instances, men have been forced to go the extremes. Many have faked accidents or emergencies. When George Bwayo*, a journalist, was cornered by his wife after he arrived home a day after his phone had been off, he lied that his colleague's wife went into labour and he had helped him take her to hospital using his car. George's wife was totally taken in. Some of the alibis are easily believable including claims that one was arrested.
After the introduction of alcoblow, most men have been sleeping out at their mpango wa kando's houses only to claim they slept in bars and could not venture out for fear of being arrested. Some men even lie in advance that they are so high and can't venture out. They say that they will sleep in the bar to avoid being arrested and ask their wives not to expect them that night.
DRUNK DRIVING
"It is past 1am and I know she will be mad. I recently called her claiming that I had been arrested for drunk driving and asked her to get me some cash to bail me out. She obliged and it gave me a good excuse to stay out and drive in the morning, claiming I had just been released on bail," says Ojwang', a lawyer who loves his tipple to bits.
So next time, as a wife, when your husband sleeps out and arrives home the following day with a tale, crazy enough to make a blockbuster fiction movie in which he features as a super hero, think twice.
Such a man will even come home and in his defense, use a tale that explains how his life was in grave danger. He will tell you how he got involved in a grisly road accident and urge you to feel lucky he is alive and even agonise how, in fact, two of his friends died. He may also become too generous with money when ordinarily he is known to be tightfisted. If this happens, think twice before you plant that "welcome home sweetie" kiss on his forehead.
Related Topics