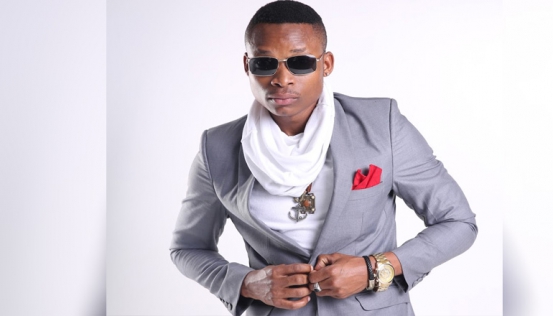 Pulse: Why the name Otile Brown?
Otile Brown: Otile is an acronym of my real names while Brown is taken from my skin complexion. The name is sort of bold. I am a daring person. Sometimes I can be very unpredictable.
P: You shared the stage with celebrated star Diamond in Meru last weekend. How was the experience?
OB: It was a rare opportunity to showcase my skills at such an important event that still remains the talk of town. Watching a mammoth crowd respond to my performance was thrilling. It shows that my music is being appreciated and that my career is moving towards the right direction.
P: Just the other day you dissed gospel artiste Bahati. Was that just a stunt to have you get noticed?
OB: Noticed? What do you mean noticed? I only said Bahati's fans are far from mine. My music is mature. It has content and it speaks to people's hearts.
P: So you have beef, if that tone is anything to go by...
OB: Beef? Do we?
P: Do you?
OB: Maybe he has beef...
P: Your latest song Pakatwe is huge not to mention its classic video...
OB: It's such a great achievement for me. For me to make such a mark in such a short time shows that Kenya's music has come of age.
P: That is the song most fans know. Which are your other songs?
OB: They are Basi Ujue, Déjà Vu, Alivyonipenda featuring King Kaka, Imaginary Love with Khaligraph Jones. My style is contemporary classic music comprising scintillating, soothing, trendy, danceable tunes with powerful vocals and catchy punch lines.
P: What do you think makes you different from other artistes of your generation?
OB: I believe I tell it as it is. With the changing trends in music I strive not to let my fans down and that is why I give out my best during shows. To achieve this I practice and rehearse wherever I am and the results are amazing.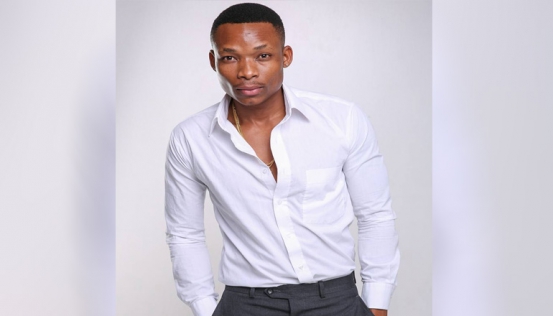 P: People think you are all about love songs. Is that your niche?
OB: Love is the greatest virtue of all and that is why I embrace love messages in my songs. Nothing is as fulfilling as putting smiles on the faces of people besides trying to make a difference in their lives.
P: Is it true that you write all your songs without a songwriter's help?
OB: Yes. I strongly believe that this is what makes me a real artiste. Real life happenings inspire me. When I wake up I ask myself if my fans would be comfortable listening to the new song I am composing.
P: What is the process of writing a song like?
OB: When I am processing my emotions, I try to figure out the beat before putting my feelings into a song. Sometimes a catchphrase pops out and then I will marinate on it and write a melody and harmony to it. It is an organic process.
The idea manifests randomly and spontaneously and I know that I have to go with it or risk losing it.
P: You also write songs for other artistes?
OB: Yes, many of them. Unlike most songwriters, I choose to let the artiste own the songs as long as they have given me a portion of the agreed monies.
P: Tell us about your background?
OB: The last born in a family of seven, I was born and brought up in Mombasa. After my parents' death I was forced to sell traditional liquor to make ends meet. I was 12 then.
I even dropped out of school owing to lack of fees. In 2013 I decided to relocate to Nairobi with the aim of establishing myself in the mature entertainment industry.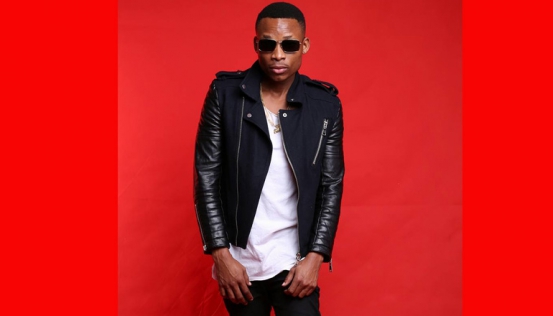 P: How did you find your footing after moving to Nairobi?
OB: Armed with faith and talent, despite the hard life I faced in Nairobi that saw me venture into menial jobs including selling second-hand clothes around the University of Nairobi, I never gave up on my dream.
P: How comes you are not dating yet, at 22?
OB: I have committed my time on music career right now. Other things are side shows. That includes dating.
P: In your opinion, why do you think upcoming artistes find it hard to breakthrough?
OB: The main reason has been lack of patriotism for local artistes from fans and the media but despite this I am glad that Pulse has been on the forefront in acknowledging up and coming talent like me.
P: What do we expect from you in coming months?
OB: I plan on doing a collabo with Tanzania's Baraka The Twinz come next week. I also plan to work with DRC's Fally Ipupa, Tanzania's Diamond Platinumz, Alikiba and Robina Yule as well as Kenya's Nameless and Jaguar.
Related Topics