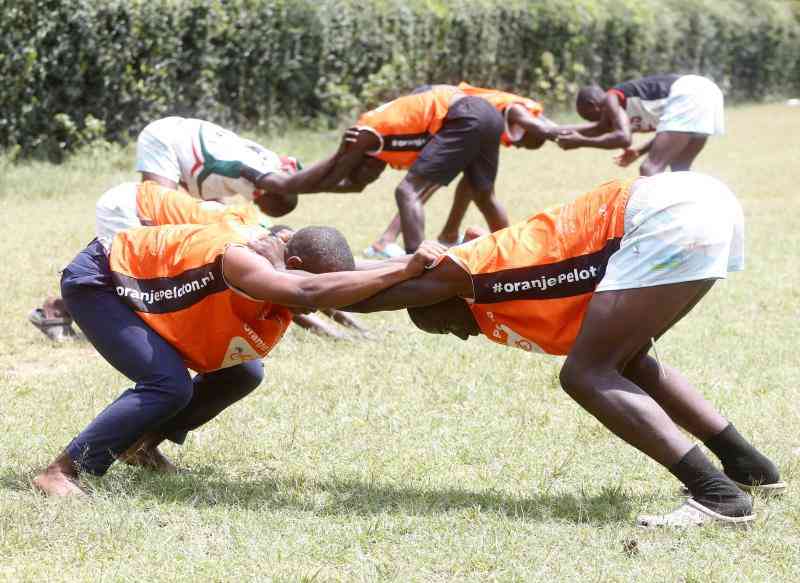 Kenyan players had more power and spin that included accuracy and agility to sweep the boards in racquet games as the East Africa Secondary School games came to an end in Arusha, Tanzania yesterday.
The players were more superior than their Ugandan and Tanzanian opponents in lawn tennis, table tennis and badminton events.
In girls' lawn tennis singles, Kenya's Cynthia Cheruto emerged victorious after beating Ester Nankulange and Shana Mao both of Tanzania to the second and third positions respectively.
Cheruto partnered with Faith Urasa to lift the girls' lawn tennis doubles trophy as Mao and Nankulange settled for the second position.
In girls' lawn tennis, Cheruto garnered 31 points to bag the title with Nankulange, Mao and Urasa garnering 29, 28 and 27 points for the second, third and fourth positions respectively.
In boys' lawn tennis singles, Uganda's Frank Tayebwa was the winner with 31 points while Kenya's Raymond Riziki was second with 29 points. Brandon Sagala and Liberty Baraka both from Kenya bagged 28 and 27 points respectively.
In girls' badminton, Kenya's Theertha Vannemredy of Premier Academy was the Most Valuable Player. Zayan Pema from Oshwal Academy, Nairobi was the best player in girls' table tennis as Uganda's Jolia Nandutu of Mbogo High School won the best player in boys' table tennis.
In athletics, Kenya's Jacinta Chebor set a new record in girls' high jump. She erased the 2016 old record of 1.64m to become the new record holder of 1.80m.
Ugandans won both boy and girls' best track and field events.
Rajab Momutho of Standard High School, Uganda, had 25 points after winning the 100m (10.7), 200m (22.5) and 4x400m (43.5).
In girls' field events, Regina Akot of Standard High School, garnered 21 points to emerge victorious after winning shot put (10.08m), Javeline (39.52m) and discuss (28.33m).
However, Kenya dominated the swimming meet with 1,098 points beating Uganda to the second position with 1,076. Tanzania were third with 732 points.
Kenya won the girls' category with 549 points, while Uganda and Tanzania followed in that order with 523 and 415 points. Uganda won the boys' category with 553 points while Kenya came second with four points adrift. Tanzania were third after picking 317 points.
Related Topics