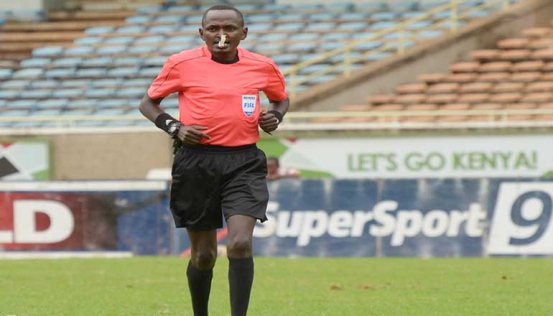 The recent decision by the Confederation of African Football (CAF) to suspended a number of referees caused ripples in the football scene.
Of concern is that whereas Europe and South America continue to invest heavily on referees and the art of officiating, CAF has made a name as the prosecutor in chief, destroying its own brood.
Also suspended is Kenya's top-ranked Fifa-accredited referee Davies Ongeche Omweno.
But just why would CAF find pleasure in throwing its own under the bus, instead of building talents that would rival other continents? The question brings to mind topical issues raised in Ken Saro-Wiwa's Africa Kills Her Sun.
In the story, the narrator, while writing a last letter to an old flame just before facing the firing squad, seeks to question the level of moral degradation in Africa.
And yes, CAF may have just killed her sun— instead of choosing to cry for beloved Africa.
However, as Kenyans try to come to terms with Omweno's suspension, Christopher Oguso — whose family started an annual village football league in Vihiga County — has stood with the whistle blower.
Omweno has been the centre referee at the finals for the last two years. That is how much they revere him.
On December 17, 2016, Omweno led a team of experienced referees at the final match between Red Bees and Madioli football clubs.
"We settled on Omweno as a show of confidence in him, but most importantly, his presence takes the tourney to a different level.
The players love and respect him, while the fans have never questioned his decisions because it is not everyday that Mahanga sees a man of his calibre," added Oguso.
Omweno is celebrated, not only in Nairobi, but also in Western. He was recently feted at SportPesa Premier League Awards as the runner-up Most Improved Referee of the Year.
Red Bees retained the cup after beating Madioli by a solitary goal. After the match, the soft-spoken referee heaped praise on both teams.
He noted that: "Generally, I can conclude that the final was of high level than last year because both teams were competitive and disciplined."
He added that, "My coming to officiate here is to support the game at the grassroot level, where we all started. I was happy to be a part of it.
At the international level, the players understand the laws of the game, which is why they face challenges to gain advantage, but with experience, they're manageable.