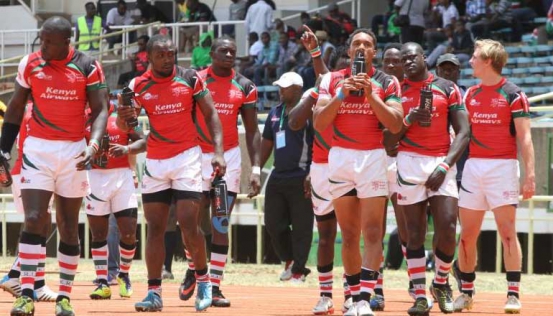 With only two weeks left to the first leg of the 2016/17 season, Kenya Rugby Sevens National team players are yet to sign contracts.
As things stand now, Kenya does not have a team of players — those in camp are simply operating under goodwill — The Nairobian can reveal.
Whereas all major competitors have already named their teams, and are ready to face off in Dubai, Kenyan head coach Innocent Simiyu is yet to tie down his players with valid contracts.
And if you thought the drama ends with the players, then wait until you meet Simiyu's coaching staff who, like the players, are still staring at a bleak future.
"We have been reporting to training daily, but where is the money, and how will we be paid?" posed a player who declined to be named.
"Suppose the coach drops me from the team today, how will I be paid if they are yet to even pay those who plaid last season? In the event that I am not paid, how will I ever claim my rightful dues when I have no paper work as proof of service?"
The Technical Bench too is yet to be given their contracts for perusal. No one knows what awaits them. The Nairobian can also reveal that for weeks, the Union was left helpless after a horrible turn of events at Safari Sevens.
Apparently, the Union is fighting hard to comply with World Rugby's regulations on betting and obligations. As a result the Union outsourced some of its services to local Sports Marketing and PR firms who have slowed down operations.
Critics argue that the union seems to be overwhelmed by activities, and is yet to give players contracts.
Sources close to the Union indicate that CEO Ronald Bukusi is away on sick leave and that Director of Rugby, Thomas Odundo is in charge of day to day operations of the Union on an acting capacity.
In the new dispensation, the bonus structure is well outlined in the contract between SportPesa and KRU.
Our source also told us that KRU is burning the midnight oil to draft water tight contracts for players, technical Bench and Coach Simiyu.