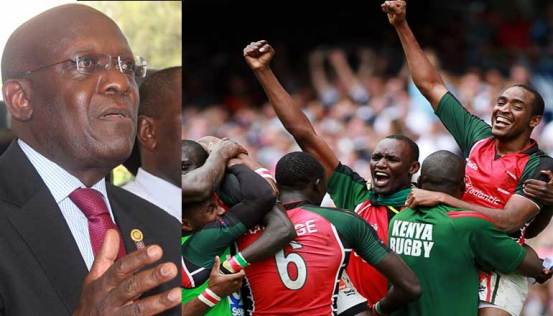 A number of players in the current Kenya Sevens squad have threatened to stop training if they are not paid outstanding bonuses accrued from the 2015/16 Season. What is the union doing to avoid crisis in the national team?
They all know very well that Kenya Airways did not have a bonus scheme during the year ending 2016. The previous agreements had bonus schemes, but as the fortunes of KQ continued to change, there was no built-in bonuses.
The last time we had bonuses was in the 2014/15 season. And how do you down your tools before even involving your employer? They have not brought their grievances to the table so that we see exactly what their claims are.
If they have genuine claims that we signed off on bonuses, what is wrong with that? As an employer, if we agreed to pay you a certain amount of money, there is an obligation to pay; the question is whether there is money to pay now or we stagger it given that KQ did not have finances.
Did you promise to pay players their bonuses last season?
How would I promise when I do not know where I am getting it from?
The bonus is not a budgeted item because we do not know whether they are going to reach the quarters, semi-finals or they will be at the finals. A bonus is like pata potea.
Who knew they would win Singapore, and how would we have budgeted for that? You can only do that if you have a solid sponsorship that is able to take care of such eventuality, and that is why SportPesa are capable of taking care of such in the contract.
You said in February 2016 that the Union had scaled down bonuses, not scrapped it. What has changed?
That cannot be built in the contract, what we can do is that when the team reaches a certain level then you are able to give them some payments to appreciate their level of progress.
If you recall, when they came from Singapore, even though KQ had said that they did not have any bonus schemes, the players were actually paid $1,000 each, but that was because there was no bonus element in the actual contract.
So, Kenya Airways looked and said the team made remarkable achievement
But that comes out as selective application of policy or was KQ just seizing the moment for glory and fame?
No, this was not selective; have we ever won a cup before? So, if you have reached such a milestone, can't I, as a sponsor, appreciate? Kenya Airways simply behaved like any responsible person by saying that you have brought me glory, let me appreciate you.
Are you saying that the players have no grounds to lay claim to anything?
Show me a contract from a player that entitles any of them to a bonus, and if there is a bonus scheme then we are a responsible association, we will look for money and pay.
What is KRU doing to avoid such problems in the future?
The new contract is easy to negotiate because the sponsor SportPesa has given me a contract that states: 'If the players reach this level we will pay them a given amount of money.
The current sponsor has allocated money for not only Kenya Sevens players but even the Fifteens too. Yes, I can now tell the players that if you reach this milestone we will pay a certain amount of money.
How come it is only two weeks to Dubai yet the players and the technical bench have not signed contracts?
Remember we had issues with selecting the technical bench, our CEO had to seek medical treatment overseas and the Director of Rugby has just come in to help.
The man who should be doing those contracts is lying in a hospital bed in the USA and the person who should now look at them is fairly new.
We need some understanding on this not that  we are running away from responsibility.