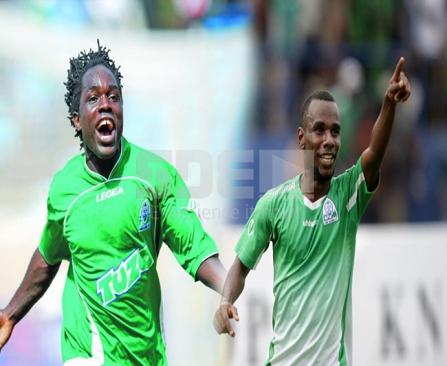 News that Rama Salim is quitting Tanzania's Coastal Union FC and is reportedly interested in re-joining his old club Gor Mahia FC for a second spell did not come as surprise to the K'Ogalo family. 
These defections have happened before at Gor, and as a music and football 'ethnographer,' I draw a parallel between K'Ogalo and the TPOK Jazz band of the late Congolese musician, Luambo Luanzo Makiadi aka Franco. TPOK, for those not in the know, is actually French for Tout Puissant Orchestre Kinshasa or 'all-powerful Kinshasa orchestra,' which is so K'Ogalo -  Gor biro yawne yo (give way, for here comes Gor)!
Franco would say, "Once TPOK Jazz, always TPOK Jazz."
What this meant was that his band would welcome back artistes who 'strayed' to rival camps after passing through the TPOK 'academy.'
In 1973, Gor Mahia 'lost' players to rival teams after the famous split that revived Luo Union FC. William Chege Ouma, Steve Yongo and James Siang'a were the notable faces in this group. It was a painful defection, given musicians Juma Toto and the Hodi Boys band had just released the song in honour of the Gor players. The lyrics that went: 'Gor MaKogalo jotugo yaye famous... Ouma Chege odonjo e pap... Siang'a bende odonjo epap..." (Gor Mahia's famous players have stepped onto the pitch... Ouma Chege is on the pitch...so is Sian'ga)."
But after a short while, most of the players who left K'Ogalo's fold, including William Chege Ouma, rejoined the team.
In 1984, Charles 'Engine' Otieno abandoned Gor for Kenya Breweries after the brewers offered him a job and house in Ruaraka. When 'Engine' left Gor, then coach Len Julians likened the departure to a vehicle losing its engine, the coach almost wept. That is how the player was nicknamed 'engine.'
Julians would continue to nurture George Nyangi Odembo, Abbas Magongo 'Zamalek' and George 'Fundi' Onyango who brought even more fireworks in the midfield. In 1987, Charles Otieno made a comeback and played a leading role in ensuring K'Ogalo won the Mandela Cup that year.
After winning the continental cup, Peter Dawo decamped to Arab Contractors FC of Egypt. But soon returned 'home' to his beloved Gor Mahia.
At his peak, George 'Blackberry' Odhiambo 'defected' to Randers FC in Denmark. But like Dawo, his stay was short-lived, and today, he is back at K'Ogalo.  Collins 'Gattuso' Okoth, the abrasive defensive midfielder left the team with a contemptuous demeanour. Okoth, the workhorse had 'a local tour' with clubs before coming back home to roost. As we speak, the player is in coach Frank Nuttal's first 11.
Then came Danny Sserunkuma, the diminutive striker whose departure to Simba FC of Dar-es-Salaam left many KPL defender breathing a sigh of relief.
Sserunkuma left big shoes, which engineer Michael Olunga has filled well. Barely six months down the road, Danny is back.
One can only imagine the havoc Olunga, Sserunkuma, Meddie Kagere, Rama, Ali Abondo, Collins Okoth, and Khalid Aucho can wreak on hapless opponents today? And I say that, 'Once K'Ogalo always K'Ogalo.'