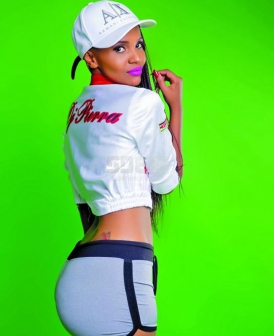 On a chilly Tuesday evening, the smooth sound of jazz music plays softly at the background of the Terrace bar at the magnificent five-star Villa Rosa Kempinski. What a conducive environment this is.
It is only five minutes off our slotted interview time with this queen of the decks, Pierra Makena, whose upcoming projects have been causing a stir around the showbiz scene. Besides beiing a DJ, Pierra is moving into TV production and as we would find out, her singing and world tour is around the corner.
And here she walks in, her little flirty dress displaying her adorable bootylicious frame. She wears a charming smile, the kind that melts the heart. This look is part of the X-factor that have counted in propelling her name into the now famous continentally reputed DJ barely three years since she quit her lucrative day job as well as acting and radio to join the art.
As she settles for the interview, she orders for a bottle of water and some lamb chops. "I want them well done. I have such a craving. You know, this has been going on for some time now. We have funny cravings," she jokes, lending a suspicious smile, the kind that gets you a lead to a bigger story. Indeed, this is a hint.
"What is this you are not telling us? Break the good news," we lead on, then a prolonged laughter follows. This meeting just can't be about the upcoming album!
About a year ago now, Pierra was linked to a showbiz personality whom she was said to be seeing, a story that she denied saying she was in a relation with a man off media radar, one whom she would only introduce when the time 'is ripe'.
In fact, the last time we heard of Pierra being in a love affair was five years ago. It was with a media shy church guy. That ended at that.
"I know you came to have an interview about my new projects and this is just one of them, I am pregnant," she shocks us.
Usually, celebrities would run away from the media when it comes to relationship and pregnancy stories. Is she kidding us?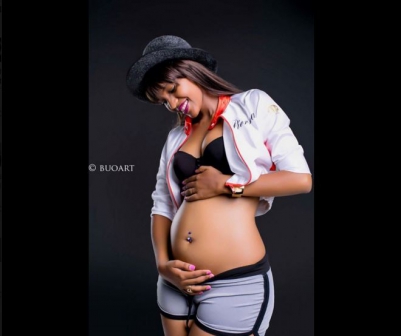 "I thought I would break this story before people start making speculations. I am four and half months pregnant and excited about it. It is something I planned so don't look at it as if it is an accident. It is my boyfriend's baby," she says.
There is a mixture of excitement and shock. Somewhat an awkward silence follows. We are all amused and baffled. She smiles on knowing so well that she has got us off the radar. Nothing in the physical suggests it. Her little dress still flows smoothly without a show of a little 'bump'. "So who is the father," we dig on.
"I really don't want to discuss the details about our private affair as besides talking about the pregnancy, I want to keep everything else private. All I can say is that his name is Shawn and that he runs a business and lives outside the country.
Only family members and close friends have met him in those four years we have dated. We are in a relationship that is at an advanced stage and I will be introducing him to you people when the right time comes," she remarks adding: "That is all I wanted to share for now."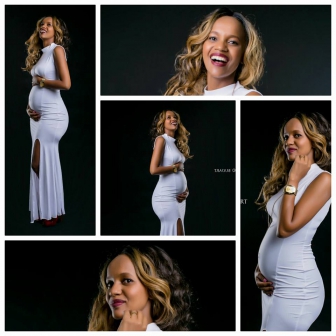 Related Topics