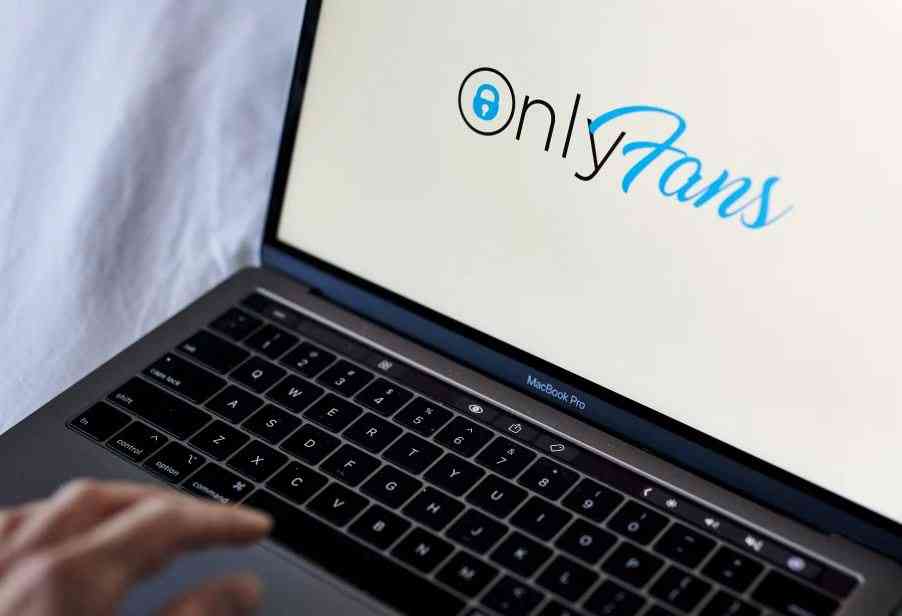 The Internet was meant to serve as an information highway, to spread knowledge, learning, connectivity, and communication, but its uses have long changed.
It has become adulterated and unregulated, an avenue for sex trafficking.
With Only Fans (a subscription social platform) birthing millionaires from selling adult content, young women and men are venturing into digital prostitution as a means to earn a quick buck.
Other social media sites including Twitter, Whatsapp, Tinder, Cloudromance, and Snapchat are also being misused.
Take for instance a young woman on Twitter (name hidden). She has realised the opportune network that is Twitter and the demand for adult content.
She uses her Twitter account to parade her semi-nude photos, using emojis to cover her private parts.
Her bio reads: "Sh500 to be added to my private telegram channel. Sh500 to be added to my Whatsapp group. Sh500 for my nudes and videos. Sh1,000 for my lesbian videos."
Her ability to be open is dumbfounding, but she is one of the socialites on Twitter making a killing. She refused to comment on this story.
"I use Tinder and Snapchat to sell myself," says another one, Joyce, 26.
"I told my parents that I work as a secretary in a company in Nairobi. I opened my Snapchat and Tinder accounts in 2019 and made them private. Only when you message me can you get access to my account," she says.
"I charge Sh2,000 by the hour for protected sex, and Sh4,000 for unprotected sex; these are rates for Kenyans only. For white men, I charge higher because they have more money. I charge some Kenyans a higher fee as well - it all depends on how you approach me."
Joyce says she is financially stable, and that is why she can afford to pay Sh35,000 rent for an apartment in Lang'ata.
We talk to another young woman, an artiste based in Nairobi, whose parents live in Kileleshwa. The creator has an account with Cloudromance.
She operates under the guise of a user seeking to solicit genuine love, while she is indeed seeking potential sponsors, now known as wababa.
She says that many of her clients book BnB's in posh places, where she offers them sex, and she gets paid good money in return.
To further the digital mayhem, socialite Shakilla, popularly known as The Queen of the Streets recently told digital journalist Eve Mungai that she runs an organisation where she connects young women to old men who want to pay for sex.
When probed on the story, Shakilla referred to it as a "business", and as "hook-ups". The "hook-ups" take place on the social site, Snapchat.
She said hook-ups actually mean sex for money and even criticised Eve for being in a relationship where she is not receiving any monetary value for sex from her fiancé.
And not long ago, a popular socialite trended on social media for all the wrong reasons after she was accused of trafficking Kenyan girls.
An Instagram live unveiled some of the atrocities the girls are going through.
Currently in Yenibosna after a Good Samaritan took them in, the five revealed how after paying huge sums of money - most of which they had borrowed and having signed contracts, things did not happen as expected.
The girls were promised to earn between Sh50,000 to Sh80,000 once in Istanbul, Turkey. Instead, they were used for sex.
"Turkish men like it from behind when it comes to African girls," One of them is heard saying at one point during the live.
Joan opted to use Instagram to search for better opportunities abroad, and that is how she got in touch with a Turkish socialite.
"She (the socialite) had posted on her stories that she has jobs in Turkey in spas and factories and I chatted with her. She said the jobs were available but I had to pay $3,000 (Sh356,000),'' says Joan.
She went to Instabul on April 27, and together with two other young women who had also contacted their host on Instagram were directed to a house where they met the socialite.
After freshening up, their host soon called for a meeting and tabled her demands, at the same time confiscating their passports.
Joan and her peers were told that whoever wanted to work had to pay the socialite Sh70,000.
"She said that if we did not have the money we would have to do what she asked. She has a brothel and since we are poor and could not afford the money, we had to do what she asked us to do,'' says Joan.
Initially, Joan thought she was going to work in a cleaning company owned by the socialite, but that turned out to be a lie she uses to lure innocent victims to Turkey.
"She would tell us to go to Nigerian men's homes to clean and would tell them to expect a happy ending. Some will force you because they have already paid the socialite, and whether you like it or not you have to sleep with them," says Joan.
Joan says they were not allowed to go to the kitchen no matter what, and that a Tanzanian maid was responsible for all the cooking and serving.
The maid confessed: "Madam said you should not go to the kitchen because I am supposed to put something in your food for you to get you confused and do whatever she tells you."
"We even have evidence of that juju," said Joan, who added that the powder served as an aphrodisiac.
According to the three women, men would come to the socialite's house and she would ask them (the men) to choose whoever they wanted after placing money on the table.
The victims said that they would only be allowed to eat and shower only once a day. After their nude photos were forcefully taken, they claimed the socialite would allegedly use them to target more 'customers'.
"She would post our photos on her WhatsApp status using her Istanbul number. She also has an app and a Turkish pimp who brought men," said one of the victims.
The said socialite is alleged to be in cahoots with her sister who lives in Kenya who does the paperwork and receives the payments on her behalf.
Another victim who managed to escape says she contacted the socialite via social media, where she was instructed to go to a house in Kilimani to collect a parcel from the unnamed sister and take it to Turkey.
Once in Turkey, she was intercepted by her peers who warned her not to go to the socialite's house.
Speaking from the safe house, the young woman gave a harrowing account of what they found inside the parcel.
"When we opened the parcel we found the juju she has been using to bewitch girls. She has been threatening me that she will bewitch me and make me walk naked in the streets," she said.
By the time of going to press, efforts to reach the socialite for a comment were unsuccessful.
Related Topics