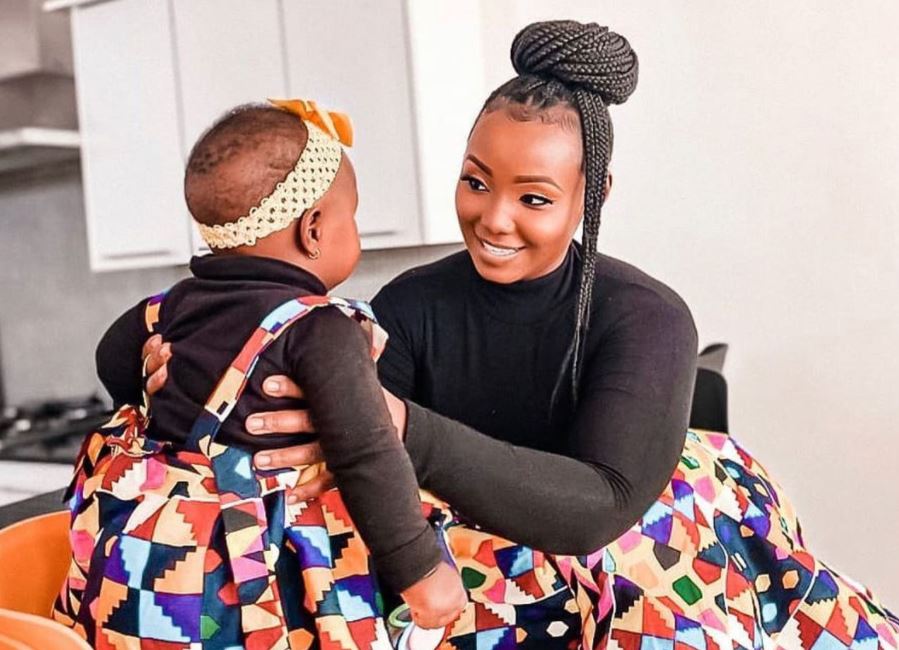 Kate Actress's daughter, Karla Njeri, has turned two years old.
In celebration of her little lady's big day, the renowned actress, real name Catherine Kamau, took to her Instagram with an adorable message wishing her nothing but the best life has to offer.
"I can't sleep… My little girl is 2! Baby K is 2. Just the other day, moms you relate? I swear they grow up too fast. Enjoy and treasure the little moments. Njeri, my little broke best friend, I love you to infinity, my child, you are blessed, and you are a great woman. I can feel it! I claim it. Happy birthday Karla Njeri Karanja," she wrote.
According to Kate, her daughter portrays the character traits of a strong independent lady and prays she grows to become one.
"The most unproblematic baby ever. She is so independent, opinionated (already). I wonder where she gets it from. One thing is for sure, I birthed a great woman, a leader, I can feel it," shared Kate in a separate post.
For Karla's first birthday, the social media influencer wished for protection and favour upon her child.
"Happy First Birthday my toto. Karla, you have brought so much color to our world. We love you so much. May God protect you and favor you all the days of your life my love," she wrote.
Before introducing her adorable daughter to social media, Kate had stated in a previous post that she would not be posting her child on the internet, explaining that there is so much cruelty on there.
"Throwback! Baby K at 2 weeks... we are not hiding her from the world, just hiding the world from her. Such a cruel world especially here on social media. Thank you for all the congratulatory messages. You shall meet her when we are ready…if ever. You shall meet her when we are ready... If ever," read her post.
Trying for baby number 2
Opening up on her fears and insecurities in a video shared on her YouTube channel, Kate admitted that she avoided conceiving a second child because of the trauma she had after giving birth to her first child at 19-years-old.
"Because I got mine when I was 19, which was such a turnaround for me… I mean I was depressed, I was stressed, I had given up. I think I was traumatized and really didn't know how much that experience affected me.
"At some point I kept avoiding it, the whole year. We were ready but I kept running because I didn't know how much the first experience traumatized me. But slowly I got over it," she said.
When Kate and her husband finally decided to try for their child, she admitted that the process was not as smooth as she expected.
"Now the trying period… I am the most impatient person in the world so I kept wondering, is it going to happen and when? I used to test all the time and I ended up getting so disappointed to a point I was feeling like I don't want to try any more. I even went to the doctor and found out I didn't have any problem, I think it was just anxiety," she said.