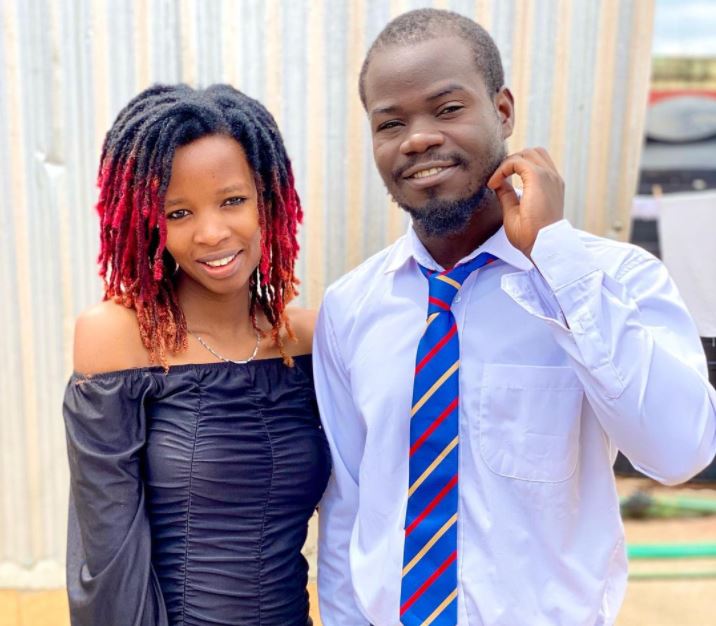 Comedian Mulamwah and his girlfriend Carol Muthoni, popularly known as Carrol Sonie, have sparked breakup rumours after unfollowing each other on social media.
Speaking to YouTuber Eve Mungai, the funny man refrained from commenting on his relationship with the actress.
"I would not like to talk about that now. I would not like to add a comment on that. We shall definitely talk about it but not now. We shall have a sit down, a long one," he said.
Following Mulamwah's response, netizens speculated that the duo could have orchestrated their breakup to gain online traction.
A while back, Mulamwah and Carol went their separate ways for months before getting back together and starting a family.
At the time, in a lengthy post on Instagram, Mulamwah said they had decided to end their relationship over unfulfilled expectations.
"This was not an easy decision to make, especially at this point in my life. It has been a tough year for me, and for both of us, almost losing everything. But all this happening now has been synergised and augmented by the recent 'anthology' of events best known to us," read part of his post.
Celebrities have, over time, mastered the art of 'clout chasing', with a number of them faking breakups, pregnancies, and even marriages to draw attention to themselves.
Celebrity couple Diana Marua and Bahati top the list after faking their breakup to market a song.
"Sometimes you have to unfollow people in real life. God bless my next chapter," wrote Diana.
After many wished her well and encouraged her to work on herself, the mother of three revealed her alleged breakup with her husband was a prank and that they were just promoting Bahati's upcoming song.
"Many wished to see it over... Drops today at 12 pm sharp! This is my first ever collabo... Subscribe to Bahati Kenya YouTube channel to join the premier!" she wrote.