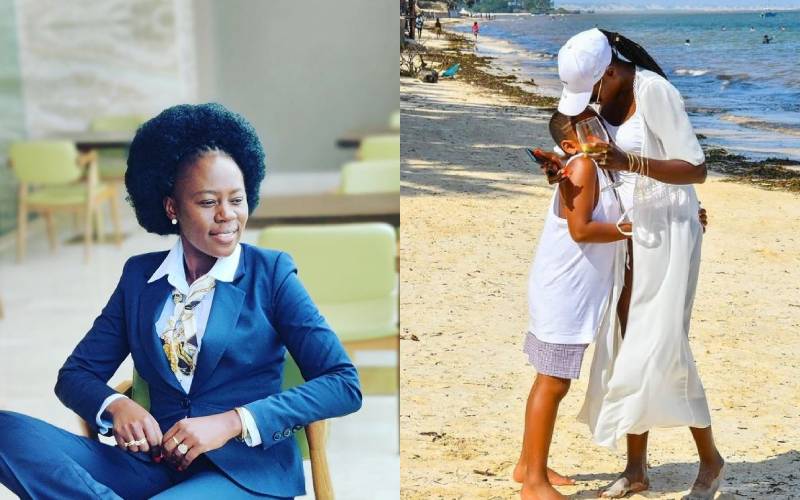 Akothee's youngest son, Oyoo, has melted netizens' hearts with his vision on how he will help the less privileged in society.
In a video shared on his mother's social media, a beaming Oyoo says he will build a house for the poor in Mombasa and hire cooks to make meals and serve every poor person in the area.
Secondly, he would build a house with hygiene essentials to use and reach out to individuals and shops to join in providing them with what they need.
"For starters, I will build one restaurant in Mombasa then I will ask five people to cook for the poor and five people to serve them. Secondly, I will buy a house that has showers and toothbrushes and toothpaste. Then I will demand that people give them clothes and wash their clothes," he said.
Evidently pleased by her son's desires, Akothee accompanied the video with a short prayer, asking God to fulfil the young man's dream.
ALSO READ: Akothee opens up on struggles experienced since the launch of her foundation
"My Son @oyootheprince has a vision. May God grant you your wishes," she wrote.
It is safe to say that Oyoo picked up his vision from his mother, who has constantly given herself to help the poor in society.
A few weeks ago, the singer-turned-business woman celebrated her charity foundation, Akothee Foundation's first anniversary, and was moved to tears by how much support she has continued to receive to help change lives. In particular, Akothee thanked Ida Odinga for giving her the courage to continue even when she wanted to give up.
"Mum, the journey has been an experience full of joy and tears. The journey of running a charity organisation has taught me that if it is not your calling then it cannot be your portion. Thank you once again for the massive support, your presence, your contribution and your motivation. I will hold Akothee Foundation highly and I will make you proud once again," wrote Akothee.
ALSO READ: Akothee hosts mega party for first anniversary of Akothee Foundation
For Akothee, celebrating the foundation's first anniversary is a huge milestone considering she had to shut it down once to sort out management issues that threatened its existence. Luckily, she managed to get things under control and later relaunched.
"We are back like we never left. I have collected enough energy and promise never to be broken by ungrateful people. I have learnt how to detach my private life from what my heart feels for others," she said.
She added, "Some decisions were tough, some broke me totally, and some were very painful. My journey with the foundation has been a teary learning experience. I have burnt my fingers but never gave up. I am here for a purpose and my purpose in this world must be fulfiled."