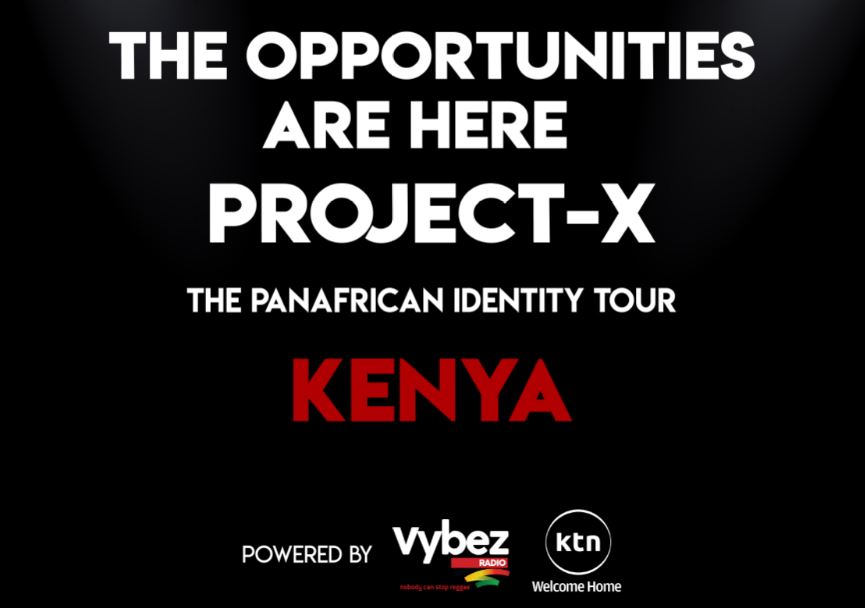 Good things come to those who CREATE in spite of all challenges. Coming to Kenya for the first time ever is a project designed for creatives to showcase their talent, hone their skills, find global platforms and win big while participating.
We are pleased to introduce an innovative Radio talent show 'Opportunities are Here (OAH) Project X', that will air on Vybez Radio every Friday from 5pm-6pm. Opportunities Are here Project X is a project of the ITC-Ethical Fashion Initiative and the European Union.
OAH Project X is dedicated to young creatives between 18-35 years of age in the following categories: modeling, fashion design and performing arts. The project presents a unique opportunity for youth in these categories to share their talent and be a part of an exciting journey to greatness.
OAH Project X will be a Pan-African Identity Tour. The best creatives Kenya will meet, network and share the stage in Paris, in February 2022. 
Does this sound exciting? Of course, it does. If this project is for you, then you should mark the dates below.
From 9th August to 22nd October, submit your entry. The online selection starts on 12th October to 31st October. Those selected will be incubated from 1st November. During the incubation, they will perform tasks and assignments that will give a taste of creative entrepreneurship.
OAH Project X is designed to do more than just entertain, but also educate. For the audience, we have prepared conversations to give you in-depth knowledge on topics you will find interesting and useful.
For those who stand out from the crowd, prepare yourself to go to bootcamp from 22nd - 28th November. Bootcamp is an array of rich experiences carefully designed to prepare talented youth for the business side of their industry. There, the 9 finalists will join us in Nairobi, they will get to meet and network with industry icons, as well as prepare for the Grand Finale. The finalists will then showcase in front of the Jurors who will then select 3 winners; 1 per category.
The Grand Finale will select and reward the best Nine participants; three from each category. The runners-up will receive a cash prize each and 3 months of mentoring with Metta Nairobi. The best three winners from each category will receive a cash prize, three months incubation and will get to travel to perform in Paris.
With Radio and online broadcasting from the very beginning, this is a chance to move from being unknown to gaining recognition across the country and the world.
How to enter? It is easy ...
1.         Complete the form online
2.         Shoot your Talent video showcasing your unique identity and talent.
3.         Post on your Instagram and Facebook
4.         For each post 2 different Hashtags must be used.
5.         For all participants use #TheOpportunitiesAreHereKE and one more hashtag specifying your category #OahXArtisteKE, #OahXModelKE or #OahXDesignerKE
What are you waiting for? To register follow the link below;
https://ethicalfashioninitiative.org/stories/project-x-kenya-apply-now
Follow us on @opportunitiesarehere in IG and @theopportunitiesarehere in FB to receive our updates as you don't want to miss anything.