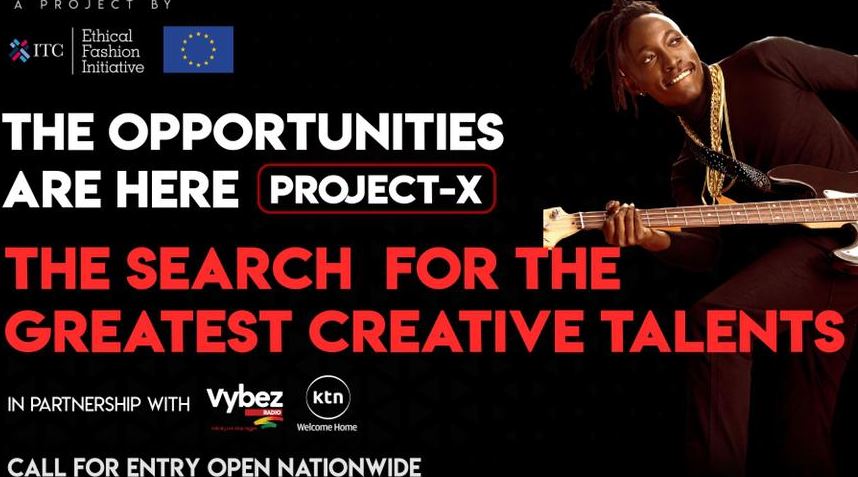 Despite the challenges of the COVID 19 pandemic felt around the world, the opportunity for creatives to step into their space globally is still here. The ITC's Ethical Fashion Initiative (EFI), in partnership with the European Union (EU), and Media Partners KTN Home and Vybez Radio is pleased to announce the launch of the Opportunities Are Here (OAH) Project X in Kenya.
ITC's Ethical Fashion Initiative is passionate about developing creative entrepreneurship for young Africans, developing job opportunities, connecting stakeholders within an existing ecosystem and ultimately turning job seekers into job creators.
The question that every sector globally is trying to resolve is: How do we continue to prosper in the face of a pandemic that has affected life as we know it? At EFI, we are proactively addressing this challenge by creating an online and radio-based project that would ensure the greatest reach and visibility for participants, as well as a chance to enhance their creative talent and digital skills through experience.
Project X aims to celebrate identity and support socio-economic development in participating countries by investing in human capital in the cultural and creative sectors through exhibition, networking, entrepreneurship training and empowerment capacities. Project X will unfold as a talent competition that discovers, trains and promotes talent in the creative industry with a focus on modeling, performance and fashion design. The show will be broadcast by Vybez Radio every Friday from 5 p.m. to 6 p.m, live on Facebook and Instagram.
What to expect from Project X in Kenya?
Internet centric
: Don't worry, it's still a lot of fun. But using your favorite phone or digital device and your favorite social media network like FB & IG Live, you can audition and be selected.
Incubation
: For 60 applicants, being chosen at the audition stage automatically means three weeks of digital courses on talent development, content creation, digital skills and business plan writing.
Networking:
During the incubation stage you will meet people that matter. During the bootcamp you will get to build your cultural identity by networking with industry experts in fashion design, modeling and the performing arts.
Visibility:
Expect the camera to be constantly focused on you, from auditions and incubation to bootcamp and the grand finale where the best talent will be presented to the world in an unforgettable spectacle.
OAH Project X is a pan-African tour that has run successfully in Uganda last year and Cote D'Ivoire this year and now we are here in Kenya. The first three winners will get the chance to showcase in Paris in February 2022.
Are you excited about this opportunity? We are!
So, mark your calendar with these dates to make sure you don't miss a thing:
Call for entry: August 9th - October 22nd 2021 Online Selections: October 11th - October 31st 2021 Incubation: November 1st - November 21st 2021 Boot camp: November 22nd - November 28th 2021 Grand Finale: Friday 3rd December 2021 Experience in Paris February 2022
Follow us on @opportunitiesarehere on IG and @theopportunitiesarehere on FB to receive our updates and find out how to participate.
Click the link below to register: https://ethicalfashioninitiative.org/stories/project-x-kenya-apply-now
Related Topics