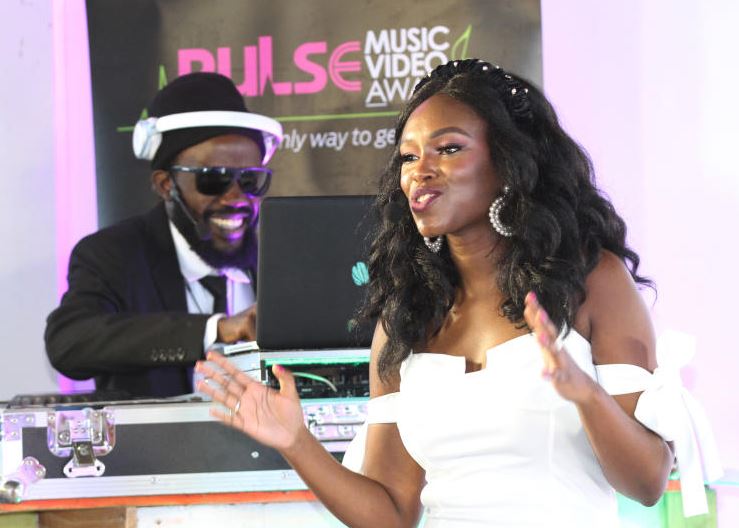 Kenyan musicians, producers, directors and other players in the music industry will once again be celebrated at this year's Pulse Music Video Awards (PMVA), whose theme is "Unmasking The Beat". Arguably the most prestigious award show in Kenya's entertainment scene, the awards are back, bigger and better. Now in its seventh edition, PMVA aims at recognising new and existing music across the country.
Interested parties will submit their entries from Friday, which marks the official launch date of the awards, till November 7, 2021.
Those shortlisted will battle it out in the 10 categories after a rigorous act of vetting and judging ahead of a nomination party that will be held on November 10, followed by a mega gala themed event on December 8.
The awards are an offshoot of Pulse, Kenya's pioneer weekly showbiz magazine that has ruled the industry for more than 15 years. This is yet another bold move by the creators of showbiz, an urban youth-fronted celebrity culture that was not in existence before the magazine came to be. With the continued growth of the publication, PMVA has grown in leaps and bounds over the years. It is proudly brought to you by the Standard Group PLC.
The annual event in the showbiz calendar is set to celebrate outstanding entertainers throughout this period. One of the strong objectives of PMVA is to celebrate innovative artistes who embrace digital transformation through virtual events.
"This year's PMVA will be special. It will be a smooth, fair and competitive process. We will use this platform to promote and support local artistes in the music industry," said Seth Eons, Standard Group's Marketing Manager.
Ahead of the competition, a special show dubbed 'Behind The Music' will premiere on Monday and air on KTN Home to focus on previous winners and what they have been up to. The show will have Jamal Gaddafi as its host.