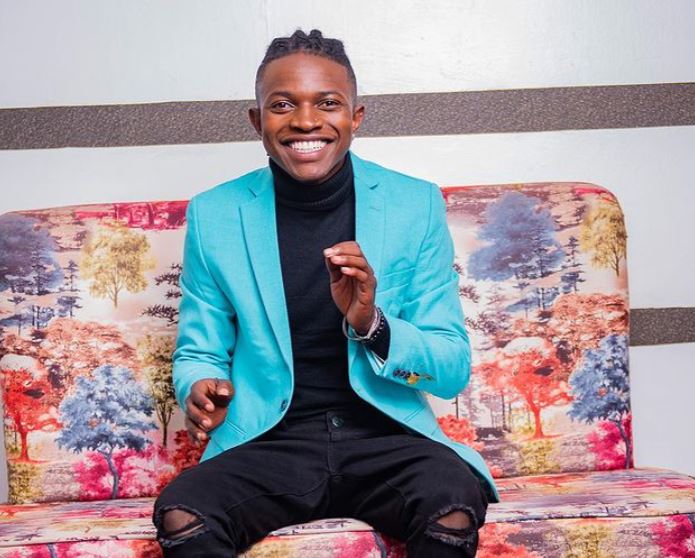 Gospel singer Mr Seed has disclosed that his recently launched album, Black Child cost him a whopping Sh5 million to put together.  
Breaking down the cost of the album in a recent interview with Good News Broadcasting System (GBS TV), the Bless Me singer explained that he outsourced for music producers and took his team for trips out of the city to brainstorm on various projects.
"It has not been less than Sh5 million. Because you know I started creating this album last year and also this album had a lot of trips outside Nairobi. Just to go out with the team and spend even a week there. We spend, we work, we think… you know all those things. So if you put together the whole process of making an album, working with different producers, doing videos. Honestly, there is just a lot of things that happened," he said.
The album, launched on September 12, 2021, has gotten tremendous support from his fans, garnering over 200,000 streams in just a week. Celebrating the milestone via his social media, the father of one gave thanks to God for empowering him and giving him songs and ideas that aid in spreading His gospel.
"200,000 STREAMS in One Week!!! It is nothing but a dream; when my "friends "said I was done, dead gone and buried musically, GOD saw a NEW Mr Seed. He gave me new songs, new ideas, new fans who have supported me without expecting nothing in return. Asanteni sana. May my journey be more of a testimony to anyone out there trying to succeed in his/her area of expertise," he wrote.
ALSO READ: Stop fighting other artists- Mr Seed to Ringtone after criticism over Sailors collabo
Touching on the inspiration behind the album, Mr Seed revealed that he was solely motivated by the rich African culture and wanted to use his prowess alongside the African element to influence other black people in Africa to experience the love of God.
Out of the 10 songs of the Black Child album, Mr Seed stated that five were gospel songs and the remaining five, love songs.
"Black is just a story, my story and any other black child in Africa and our struggles. I also wanted to create an album that has different flavours of music, more so one with an African touch. There are five gospel songs and five love songs in the album. They are not secular, they are love songs," he told GBS TV.
As a token of appreciation to Mr. Seed for his hard work and dedication to the gospel industry, comedian Eric Omondi awarded the singer a sum of Sh1million and promised to support him.