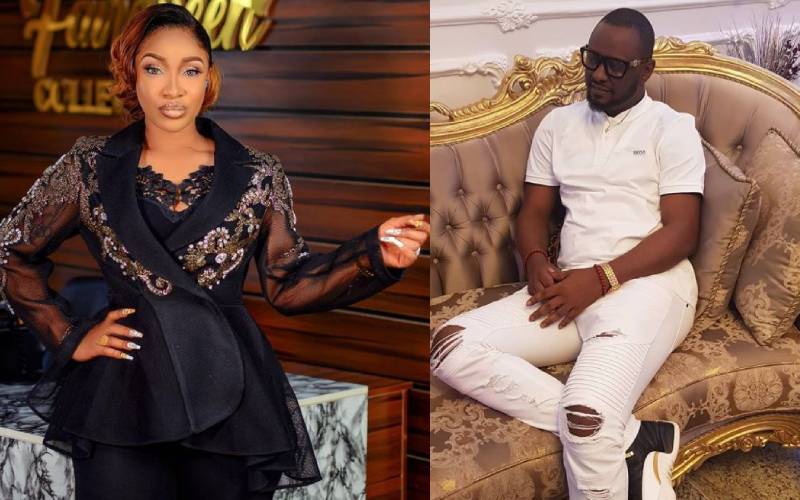 Popular Nigerian movie star Tonto Dikeh recently broke up with her boyfriend barely three months into their relationship. Taking to social media to reveal the details about their split, her now ex-boyfriend Prince Kpokpogri, popularly known as the Prince of Niger Delta, accused Tonto of infidelity.
According to posts Prince Kpokpogri shared on Instagram, Tonto started cheating on him when they began dating and termed their relationship a living hell.
"We dated for barely three months and it was more less a living hell. So much has happened in such little time that I overlooked for the sake of the so-called relationship and my personal sanity," he wrote in part.
Giving more details about their short-lived relationship, Prince Kpokpogri alleged that she allegedly threatened to take her life when he confronted Tonto about her behavior. Prince Kpokpogri claimed he has evidence of his accusations, which he said he would be sharing in due time.
"However, I will be releasing evidence on how aunty cheated right from the start of the relationship where she went to Lagos to open her leg like Lekki toll gate and how she cried and begged for a second chance and even threatened to commit suicide if I didn't forgive her," he added.
He further accused the mother of one of always plotting the downfall of every man who becomes close to her.
"Nigerian men, they are coming for you all with the same pattern (once you are close enough to her, your downfall is plotted and executed in association with bloggers). The recent revelation shows we all need to be wary of "Helen of Troy". It glaring who had an ulterior motive all along as exposed by her partners in crime," he wrote.
Reacting to these allegations, Tonto's close friend, identified as Mayor Blessing, revealed that the controversial actress went into the said relationship with an open heart and did not deserve any form of emotional blackmail from anyone.
Responding to the friend, Tonto took to Instagram to thank him for his support.
"You have always told me I have a brother in you. Thanks for always being truthful to me. yourself and your conscience. Reading your Instagram story brought tears to my eyes… You are a rare gem. God's love and light always. God keep good people in a position to tell your story. No one is ever a mistake in your journey, I celebrate you," wrote Tonto.