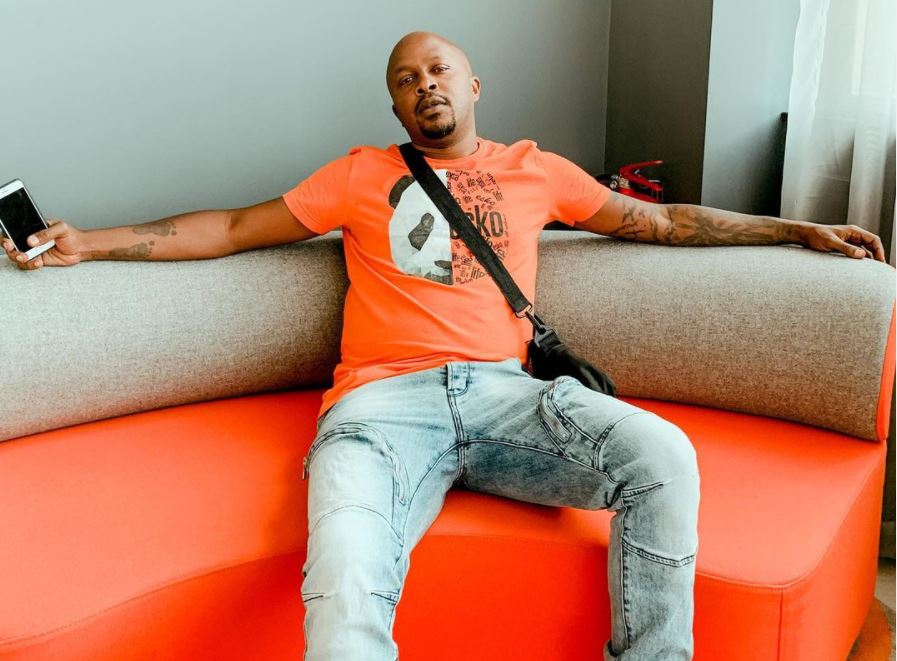 Just weeks after hinting about trouble in his marriage, celebrated deejay George Njuguna, popularly known as Creme de la Creme, has again taken to social media to share his feelings. This time, he shared a throwback picture while posing with his two children with a caption that reads; "I miss you two on a daily basis. Daddy loves you so much," followed by a broken emoji.
The renowned disc jockey had raised eyebrows just weeks ago, suggesting that his relationship with his fiancee Denise was falling apart. "Don't be fooled, marriage is a scam. Don't let anyone lie to you," he had said before sharing his own photo saying "Imma be aight."
In a previous exclusive interview with Standard Entertainment, Creme had revealed that all was not well in the Njuguna's household. "I'm all alone. Denise has left with the kids," he said. Creme and Denise were the envy of social media followers with intimate and enviable posts. 
ALSO READ: 'My wife took the kids and left,' Crème de la Crème hints at breakup
It is still not yet clear what brought about their alleged break-up, but the celebrated deejay, producer and entrepreneur has been on the record saying he "might have put her through a lot of things." "14 long years together and she has turned not only to be the mother of my adorable children but my confidant and best friend."
Creme has since been evasive about the matter, and besides giving scanty details about the relationship, he has made it difficult to reached by phone. The Esko clothing boss deleted all Denise's photos and deactivated the comments section.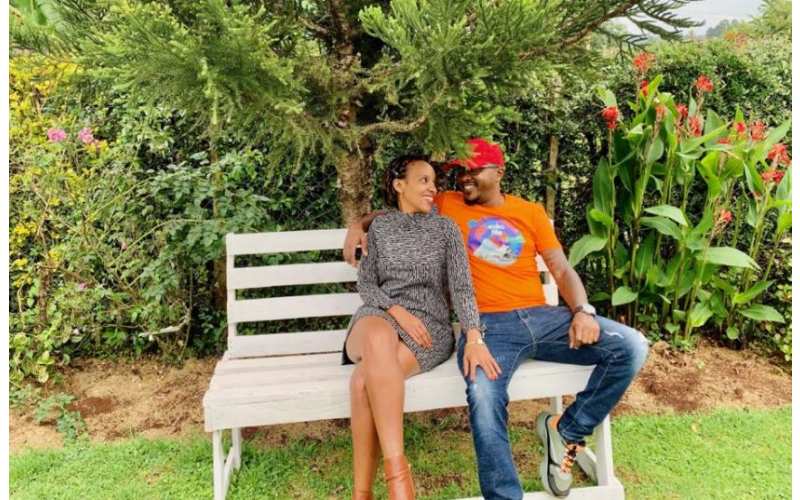 ALSO READ: DJ Crème de la Crème proposes to girlfriend after 14 years
It is not the first time that the popular spin master had found himself between a rock and a hard place, as a few years back, a sex tape said to be his went viral, almost costing him his union. However, the couple handled the issue and put it behind them.
In 2020 at the height of the Covid=19 pandemic, Creme decided to relocate his family to his native backyard of Kericho amidst a looming crisis of income loss. 
During his short stay, the deejay had initiated various entrepreneurial projects, rumoured to have tried a hand in construction and carwashing businesses. Attempts to reach him before going to press were futile. He still continues to entertain revellers in his many gigs.