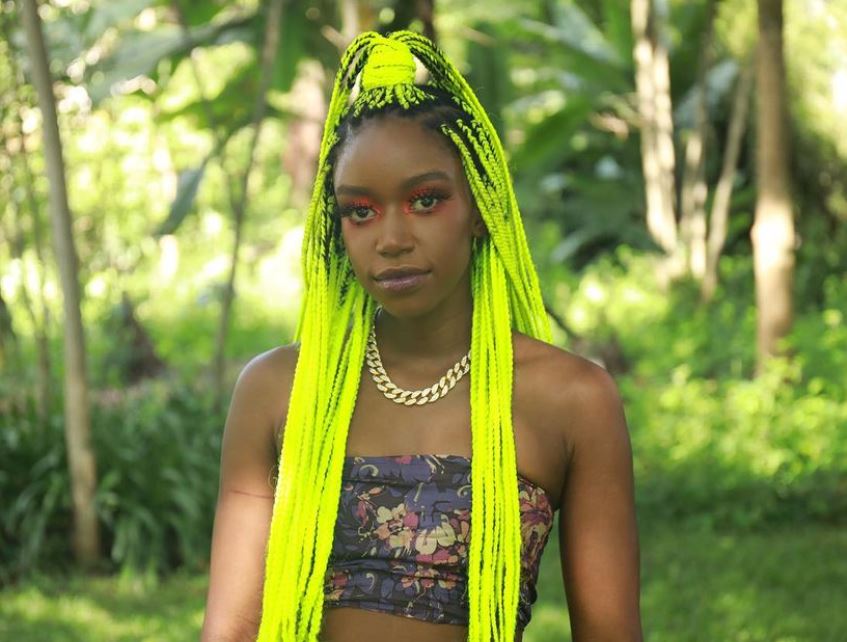 In a hilarious interview with Tonnie Muriithi for his Carpool Karaoke show, Karun got candid about her life being a mum.
"He's obsessed with Tiktok, but I don't want him to be addicted to social media," she told Tonnie of her adorable 4-year-old son, Prince Mango.
"I didn't plan for it. It's kind of weird because our parents were having kids at the same age, but for us it's considered young. I had mine at 23, and my mom had me around the same age too, but we were just at different stages of our lives," she said.
ALSO READ: Miss Karun speaks about her pregnancy
"I was ready though. I was ready for a lifestyle change – I wasn't ready to be a mom, but I was ready for something new," she said as she praised her son Prince for accelerating her maturity.
"I had to change pace, friends, priorities and these just happen naturally - because you don't have the same time or hang in the same spaces, so you just drift naturally. It's also the same time you realize the kind of people you want in your life are because they make time, "she added.
ALSO READ: Miss Karun returns to Kenya under unclear circumstances
Asked what her journey would be like if she never got pregnant, she narrated: "I feel like I could have ended up in the West Coast of America, probably in California – I came back because of family."
And it wouldn't be a Karun interview without her former pop group Camp Mulla being brought up. She answered questions about her time with the group, joining later, and how she was recruited:
"Camp Mulla already existed before me, it was a collective of singers and rappers. By the time I joined, Taio was like this person is serious, this person is not, why don't we make a group? He sat me down and asked me to be a part, then he came up with the name, and yeah."