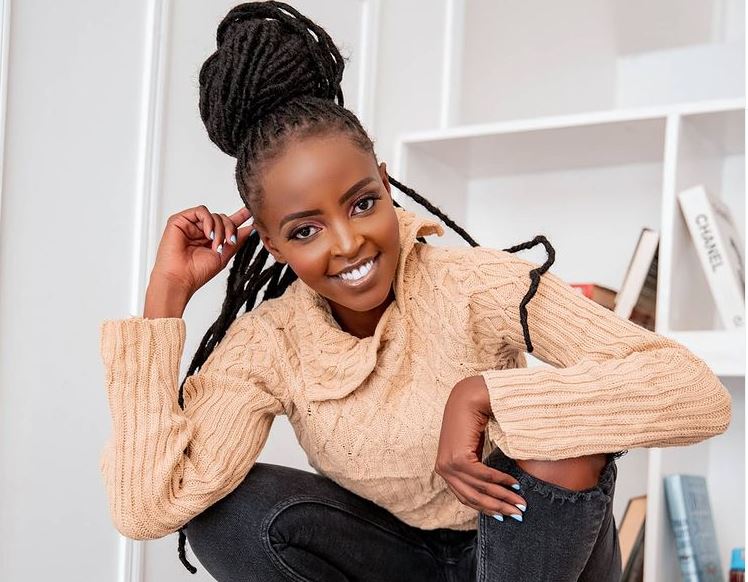 YouTuber Eve Mungai is under siege by netizens after claiming she earns Sh1.5 million per month from video streaming platform YouTube.
The 21-year-old told a local publication she earns on average Sh1.5 million a month and Sh700,000 on bad months.
With over 240,000 subscribers, the YouTuber credits her boyfriend, Trevor as the custodian behind the idea of starting the channel.
"Let's start a YouTube channel, try it out and see how it goes," she explained, speaking to a local outlet on how she was convinced to return to the village before her lover stopped her.
Eve, who revealed she had no idea how the platform's value chain worked until September last year, said she took steps to educate herself. Her life has since gone from managing people's social media accounts to running her own content creation.
"Trevor attended the Gengetone Festival and there was a skirmish leading to the death of one person. He recorded the incident and asked me to do a voiceover narrating what had transpired. That was our first video upload on the channel and it really got a lot of attention with over 1,000 subscribers," mentioned Eve.
"Our second video was about the 'sheng masters' Mbogi Genje who were trending at the time. We did a voice pop about their music, then someone introduced us to one of their rivals, Madocho of Gotta City camp, whom we also covered," she continued.
"When we uploaded those two videos, that was it, Mungai Eve channel just blew off. The numbers of subscribers and view time increased significantly, that was our breakthrough, "she added.
After that, the couple monetized on the channel, and things have been on the ascendance financially.
Netizens were, however, not sold on claims of her racking up the Sh1.5M a month, at least as per comments on a Facebook post.
"I wonder where people take the money they claim to make, soon I will join millionaire and you will notice change, I will glow, I will dress, I will walk, I will eat, I will live like a millionaire I will be. The correlation of money and lifestyle is very strongly positive," read Esther Kawira's reaction.
Another user drew contrast to Diamond Platinumz earning Sh3.5 million from 37 million views, casting doubt on Eve's accuracy.
"I saw Diamond's interview a while ago about the song 'Waah,' which had around 37million views at the time. Diamond said the song gave him Sh3.5million, so I wonder how come with 100k views, you can earn Sh1.5 million," said the Facebook user.
Mungai has been endorsed by bloggers such as Robert Alai.
Related Topics