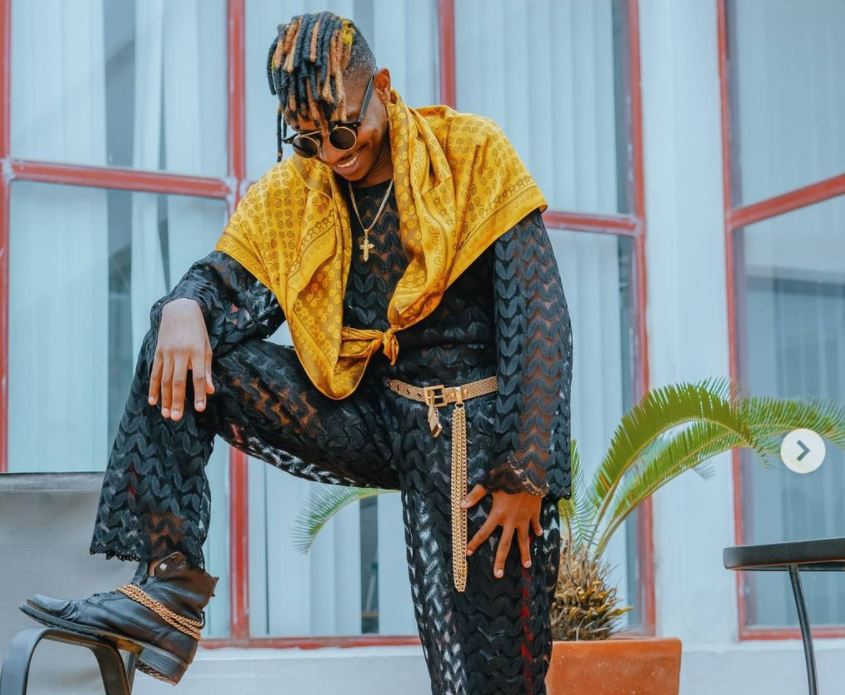 He is arguably one of the most popular comedians in the region and now, hiring him to your event will cost you even more.
After making a grand entry during the Luo fest brunch held at the Moran Lounge park on Kiambu Road in which he landed in a copter, comedian Eric Omondi has added more demands to have him at your event. 
"Beginning today to the end of the year and beyond, we will require that every event that has Eric Omondi provide a helicopter pad or designate an exclusive space for the president's plane because I will be attending all duties with the official president chopper," he said in a statement.
ALSO READ: Apologise and change your ways- Eric Omondi tells Ezekiel Mutua
During the Luo brunch, Eric Omondi caused a stir when revellers noticed a low flying chopper circulating the venue before the pilot skillfully steered through tree branches to bring the chopper to rest on a basketball pitch a stone throw away from the main dais.
The 'President of Comedy Africa' was then flanked by men in black who had set a perimetre body shield as they awaited the comedian to dash to the stage before the chopper could take off.
ALSO READ: Eric Omondi earns millions in historic 7-hour stand-up comedy in Uhuru stadium
"It is mine, I bought it. I will be using it a lot," he said. 
The claims could hint that the comedian may have reached an agreement with the aeronautical company to hire his flight services at a subsidised rate. 
The comedian has had a successful career bagging numerous endorsements and sold-out shows within East Africa in the past year. ?