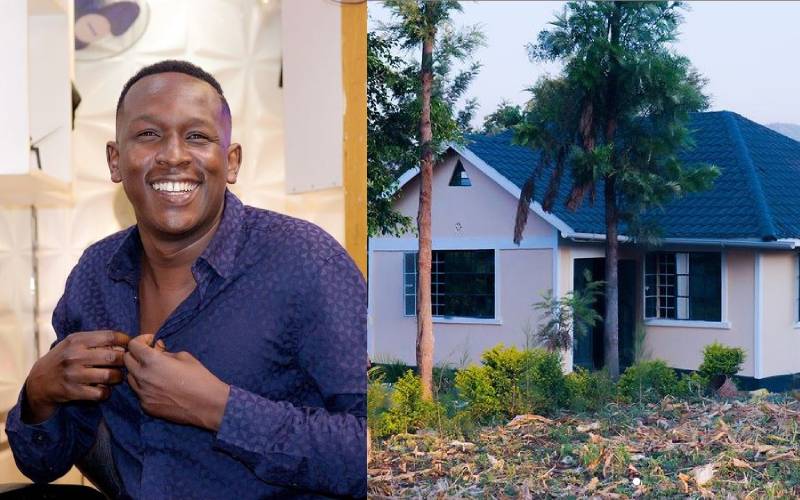 Churchill show comedian Oliver Otieno, popularly known as YY has built a house for his mother.
In a short message on social media, YY said how much he loves his mother.
"Nakupenda mama yangu," he wrote and captioned a photo of the house.
The gift to his mother comes just months after YY opened up about his upbringing.
In an emotional interview, YY shared little-known details of his childhood memories, revealing that he grew up surrounded by physical abuse, which made life difficult.
The artiste said his family lived in a mud house and that he had always had a dream to build a better house for his mother. 
"…tulikuwa tunaishi nyumba ya matope, na hii nyumba ilikuwa na dirisha za chuma, lakini hazikuwa na vioo…I really wanted to get my mother out of that situation," he said.
The 29-year-old said his mother relocated back to the village when their father died, a move that did not settle well with him.
"I want to advise single mothers out there, if you have a job in the city and lose your husband, do not go back to the village, because you will be told to go back. Usiwache ile biashara ama kazi unafanya uende kuanzia zero..." he said.