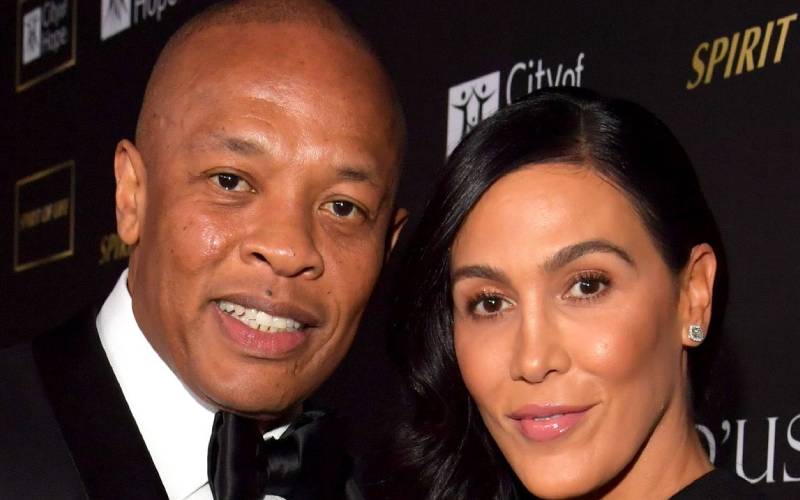 American rapper, singer, songwriter and entrepreneur Dr Dre professionally known as Andre Young, has been ordered by a Los Angeles court to pay his ex-wife Nicole Young about 3.5 million dollars equivalent to 30 million shillings in monthly spousal support.
Additionally, Dre will also continue to pay the expenses for their Malibu and Pacific Palisades home. These payments are set to continue until Nicole remarries or enters into a new domestic partnership, death of either party, or until further order of the court.
Nicole Young filed for divorce from the rapper after 24 years of marriage in June 2020 citing irreconcilable differences. Nicole stated that the rapper held a gun to her head on two occasions, once in 2000 and again in 2001. She also claimed that he punched her in the face twice, as well as kicked down the door to her bedroom when she was allegedly hiding from his rage in 2016.
Young further accused him of hiding valuable assets after they split, including trademarks for his stage name and "The Chronic" album to which sources close to Dre term as ridiculous. All these have led to Nicole suffering from post-traumatic stress syndrome despite the music mogul refuting all these claims.
This is Young's second divorce. The two were last spotted at a Tom Ford show in February last year.
The pair share two adult children while the rapper has 5 other children from different women. The next divorce hearing is slated for October 6.