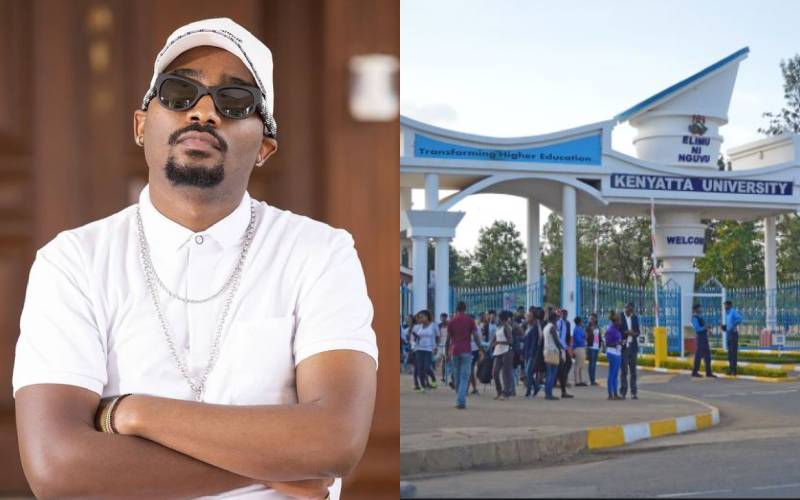 The battle between Kenyatta University, and 'Ndovu ni kuu' hit maker Christopher Thande Githara (Krispah) could end up in court if the two parties fail to come to an agreement. 
The popular gengetone song's lyrics, that the university felt portrayed them in bad light, prompted the furore. 
Besides Krispah, the song also features: Brian Robert Ouko (Khaligraph Jones) and Boutross Mwebia Munene (Boutross).
Sources close to the university's administration have disclosed to The Standard there are plans to sue the artiste, Krispah, for defamation if ongoing talks bear no fruits.
"The institution reached out for an agreement with him (Krispah) but he asked for Sh1 million before we could start anything. The institution refused," a source who sought anonymity said via a phone call.
When reached for comment, Machua Koinange, Kenyatta University's Director of Public Relations and Communication did not comment on the issue.
"That one, we cannot talk about it," he said before hanging up.
Ndovu ni Kuu is a Kenyan feel good song dubbed gengetone, with a mixture of English, Swahili and sheng', in a three minutes and 50 seconds video.
Its audiovisual version was uploaded on Youtube, an online video sharing and social media platform, on May, 21, 2021 and had 3.6 million views, 65,000 likes and 1,200 dislikes two months later.
At one point, the song was pulled down due to copyright infringement claims.
Days later, the track was back on the video sharing site.
In a recent interview, Krispah, the song's producer, claimed the song was not pulled down due to copyright infringement but because of the controversial line.
"The institutions communication department claims the utterances of the song affected their intake numbers," he said.
Kenya Film Classification Board CEO Ezekiel Mutua says the institution was free to sue for defamatory comments, but opined both parties settle the issue out of court.
"Art should not be used to destroy one's reputation. Artistes need to know there is a thin line between defamation and freedom of expression," Mutua said.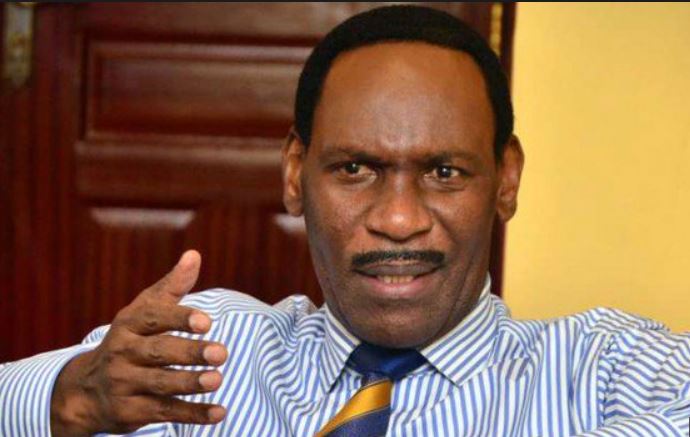 He said the track had three questionable legal issues: Copyright Infringement (which has since been cleared), defamation and failure to adhere to CAP. 222. Films and Stage Plays Act.
Part three, section 12, sub-section 2 of the Films and Stage Plays Act states No film or class of film shall be distributed, exhibited or broadcast, either publicly or privately, unless the Board has examined it and issued a certificate of approval.
Mutua says the law requires all audiovisual content to be rated for age-appropriateness, which in this case was not done.
"I appeal to the administration of Kenyatta University not to sue a man of scroll but instead I will talk to both parties and give them time to solve it amicably," said Mutua.?
He argued no artiste can fight an established institution.
Krispah made his breakthrough in the music industry when his song Ndovu ni Kuu turned into to be a massive hit.
The track has ranked high on the Kenyan TikTok scene garnering 4,238 videos of challenges done by different fans.