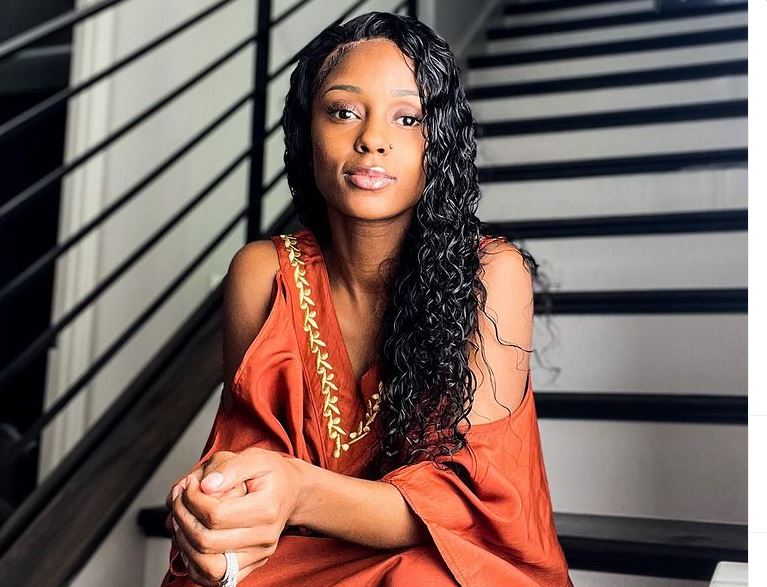 Popular Tanzanian singer-songwriter Vanessa Hau Mdee has cleared the air after reports emerged that she allegedly gave birth to a bouncing baby boy. Taking to social media, the bongo star currently living in Atlanta, the USA, with her fiancé Power actor Rotimi, slammed those spreading the unverified stories.
Through Instagram, the Niroge hitmaker distanced herself from the rumours and warned those spreading them to stop as they were scaring her mother.
"I don't have a baby yoo…you are freaking my mother out. Mama wa Watu yuko zake Arusha mnaanza kumpanikisha tu bure kwamba nimezaa. Aliyewaambia nimezaa ni nani? Nani amewambia nimezaa Nani kawambia?" said Vanessa Mdee.
It all started when a section of her fans from Tanzania took to social media to congratulate her on the unconfirmed reports. Aika of Navy Kenzo's afro-pop/dance duo ignited the rumors when she commented on a photo Vanessa had posted where the Cash Madame hitmaker had captioned 'But God'.
In response to that, Aika said "Issa a boy." A comment that was immediately picked up by Tanzanian blogs, which further fueled the rumor.
However, this is not the first time Vanessa Mdee has had to clear the air regarding alleged pregnancies. In May this year, she was forced to come out and set the record straight when other unconfirmed reports went viral on social media claiming that she was pregnant. 
The rumors were based on a comment she left on social media, which left her fans puzzled.
"I got miracles on miracles, a million little miracles," read Mdee's caption. 
In June 2020, Vanessa set the record straight when she made it clear that she was not yet ready to welcome babies as she was on a mission to advocate for honesty and beauty.
"Watu wanauliza vipi kuhusu mtoto. No, sina mimba bado. Not yet. But soon,"said Vanessa Mdee.
Vanessa got engaged to Rotimi in December last year. In a video they shared on social media, Vanessa Mdee was captured in tears after being overwhelmed by emotions when Rotimi went on his knee to pop the big question. A happy Venessa responded with a big YES.