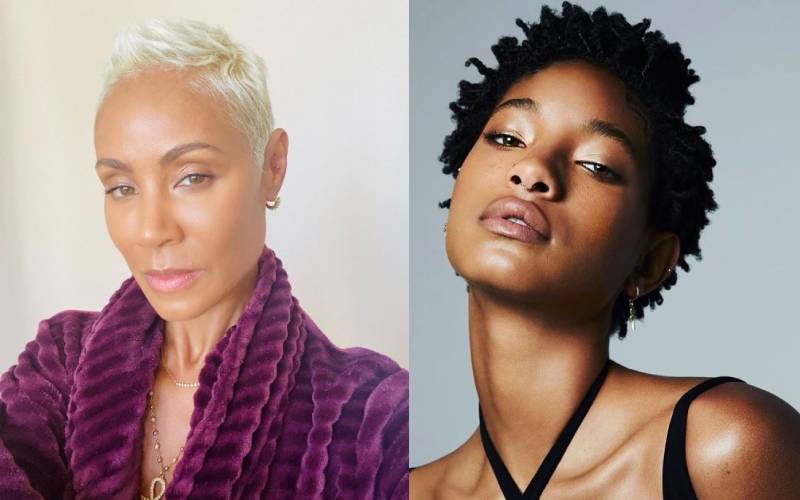 "Willow made me do it because it was time to let go," read Jada Pinkett Smith's post on Instagram as she debuted a bald head. A photo of the mother-daughter duo accompanied the caption as she showed off her new look inspired by Willow Smith in which her daughter later re-posted.
The Red Table Talk show host has never shied off from revealing that she suffers from hair loss. Jada once narrated while on the show that she was terrified the first time she discovered that she was slowly losing her hair.
"It was terrifying when it first started. I was in the shower one day and had just handfuls of hair in my hands and I was just like, Oh my God, am I going bald? It was one of those times in my life where I was literally shaking in fear. That's why I cut my hair, and why I continue to cut it", she once stated on the show.
"My hair has been a big part of me. Taking care of my hair has been a beautiful ritual, and having the choice to have hair or not. And then one day to be like, Oh my god, I might not have that choice anymore".
The actress was quick to add that doctors could not identify what was causing her hair loss besides the numerous tests done on her.
"I've gotten every kind of test there is to have," she explained, "They don't know why."
Among the famous faces to approve her latest choice of hair was Tina Knowles, Beyonce's mother.
"Beautiful. It just shows that beautiful face and soulful eyes were prominent", read her reaction.